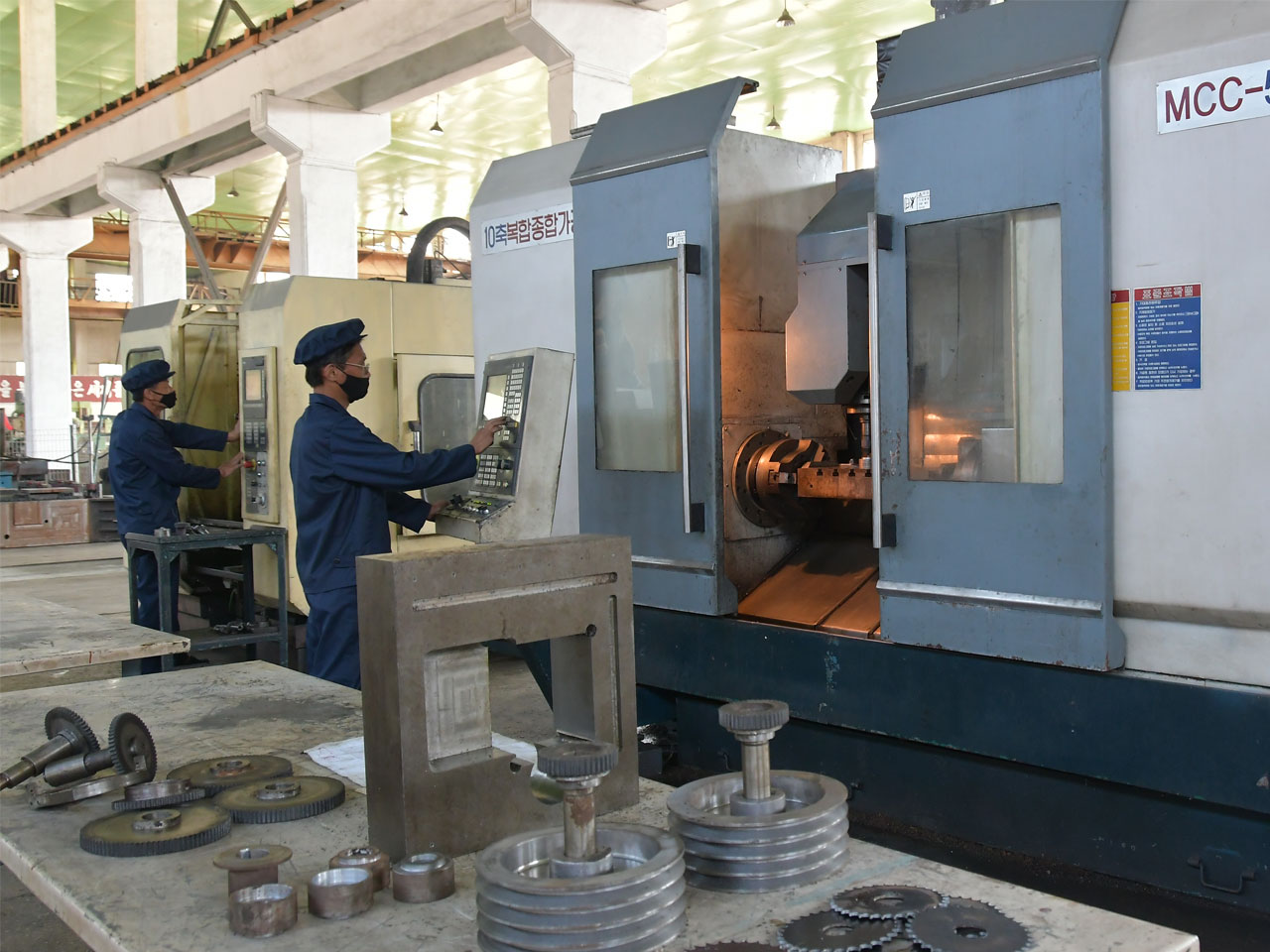 Established on August 26th, Juche 48(1959).
In the early days of inauguration, the factory produced general lathes such as vertical milling machine, shaping machine, horizontal milling machine, bench lathe, etc.
Under the direct leadership of the great leader Comrade Kim Il Sung, it rose up in manufacturing new type of machine tools and produced new type of high-speed lathe"Kusong No.3" along with "Kusong No.1" and "Kusong No.2" .
In particular, "Kusong No.3" was awarded gold medal at the Leipzig International Fair in Sep., Juche 60(1971) and top prize at the Plovdiv International Fair, Bulgariain Oct. ,Juche 63(1974).
With sustained struggle to developvarious kinds of modern machine tools incl. CNC machine as suited to the world trends, the factory manufactured "CNC- Kusong No.10" by its own efforts and technology.
Now it manufactures various kinds of equipments incl. hobbing lathe, MCV-500, MC-630, MCC-combined lathe, universal lathe, etc., to supply on order of the different sectors of the national economy.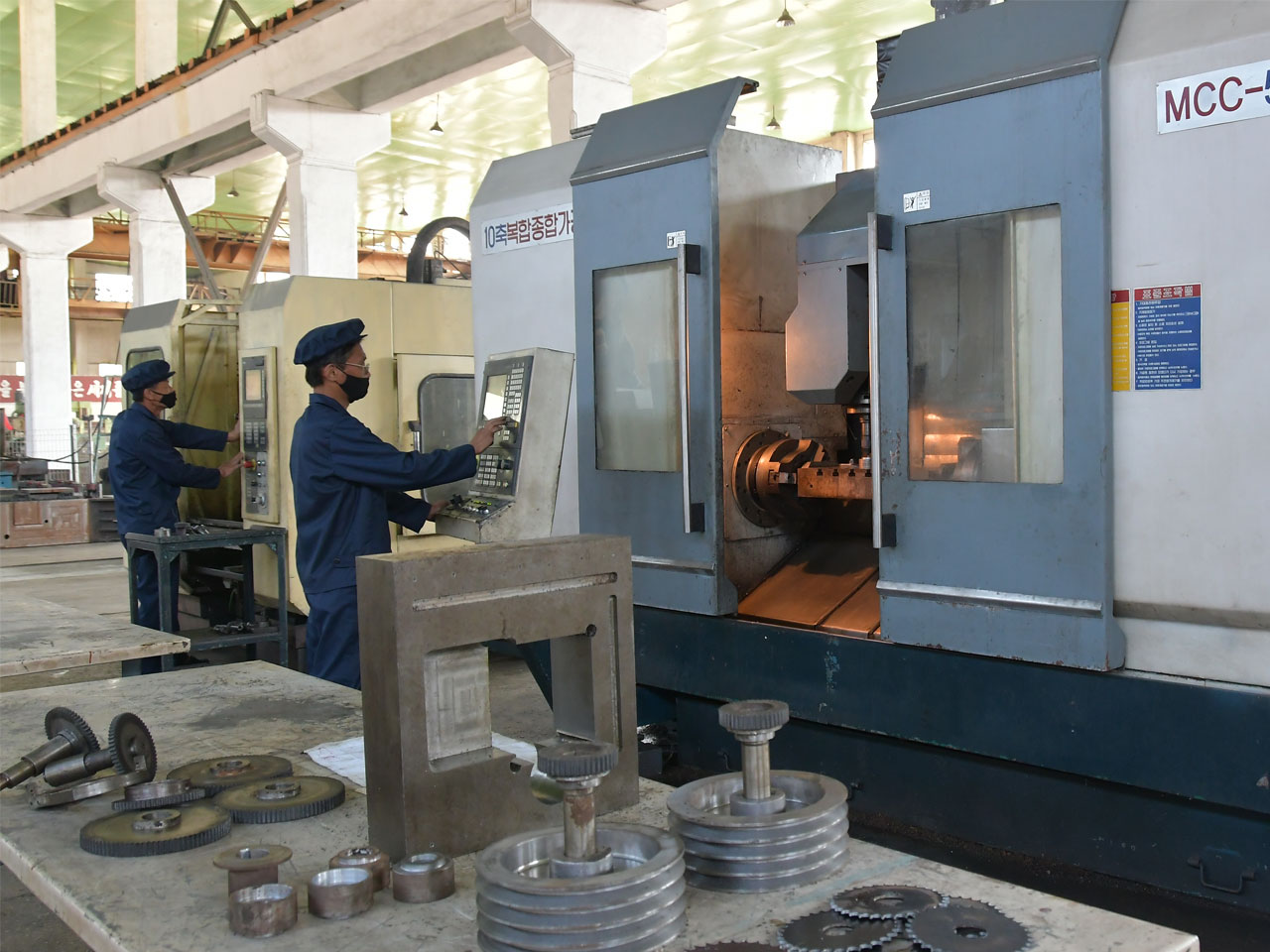 Kusong Machine Tool Factory