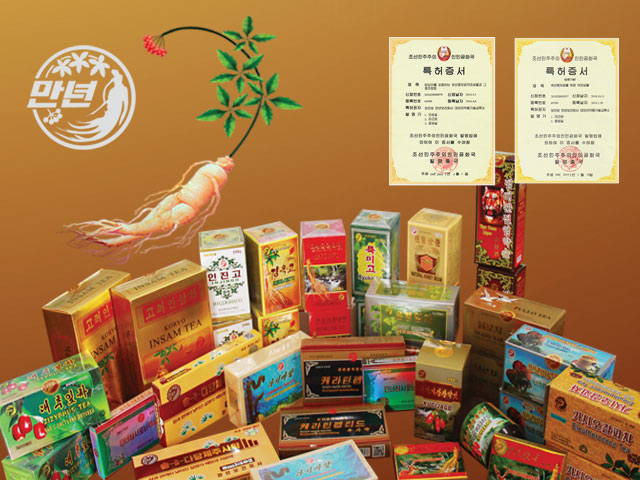 Established in Juche 73(1984).
Products: The Corporation is engaged in producing and exporting over 100 kinds of tonics, medicaments and health-promoting food prepared from natural medicinal herbs abundant in DPR Korea.
While giving priority to coming up to national quality standards and international authentication, it has positively promoted the work to develop new products and improve their quality, increase their output and put production lines on a modern footing.

It mass-produces medicines conducive to promoting people's health, including those effective for the increase of immunity, treatment of cancers and promotion of blood circulation.
Brand: Mannyon
Kyongokgo and Noesimsahyang produced by the corporation were highly appreciated at international trade fairs.
The corporation, which runs joint venture companies, branch offices and agents in several countries around the world, carries on the export of medicines, exchange of pharmaceutical techniques and other trade dealings.
Add: Taedonggang District, Pyongyang, DPR Korea
Tel: 850-2-18111-3818905
Fax: 850-2-3814410
E-mail: kpmnfad@star-co.net.kp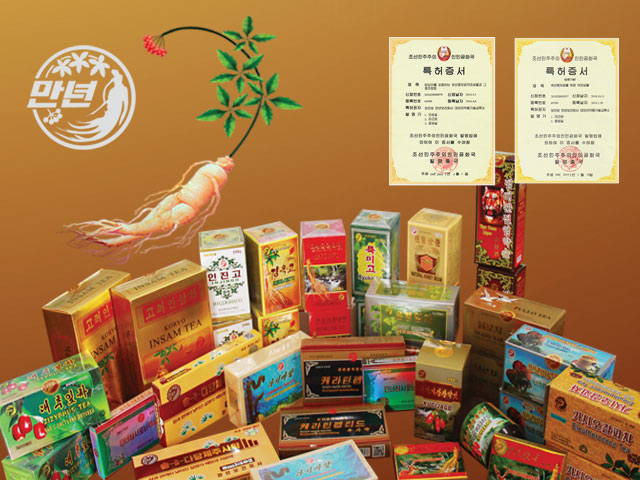 Korea General Mannyon Health Corporation