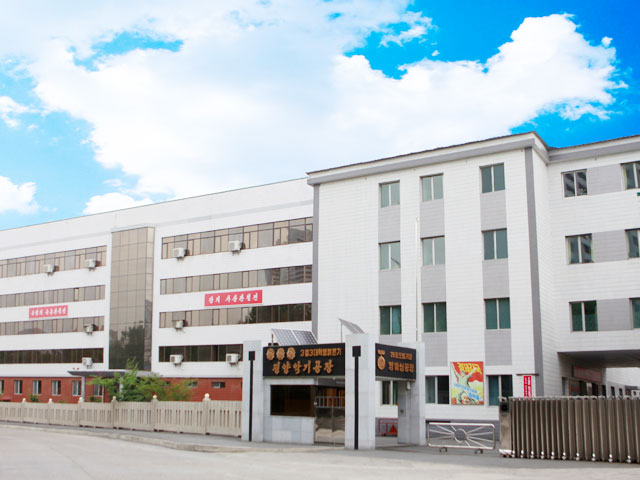 Established on October 26th, Juche 42(1953).
The Pyongyang Musical Instrument Factory specializes in producing and marketing accordion and bayan, a Russian national musical instrument.
The factory is fully equipped with material and technical foundation for producing on a large scale tens of different kinds of accordions and bayans.
It has a streamline of all production processes ranging from manufacturing the outer box of accordion and bayan to the process of molding various plastic components incl. reed, key, bellow and etc.
The factory produces good-quality accordions and bayans through scientific measurement including computerized supertuned reed meter and delicate and accurate assembly.
The accordions and bayans produced by the factory are enjoying great popularity among music professionals and players for its clear and orotund sound and are exporting them to Europe and Asia.
The Pyongyang Musical Instrument Factory, in the future, too, will make continuous efforts to improve product's quality and increase production and export by strengthening international exchange and cooperation.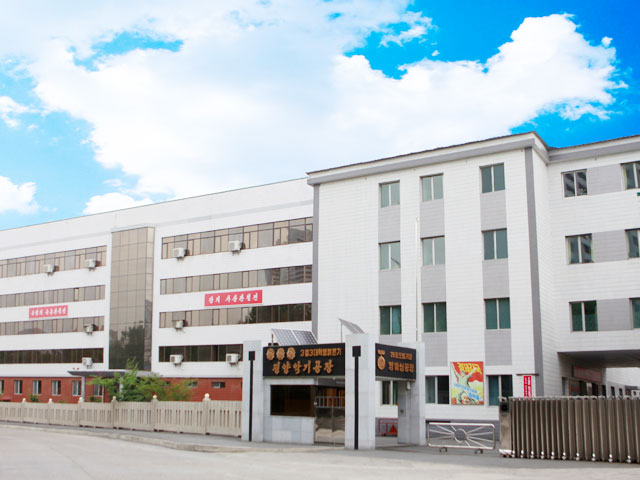 Pyongyang Musical Instrument Factory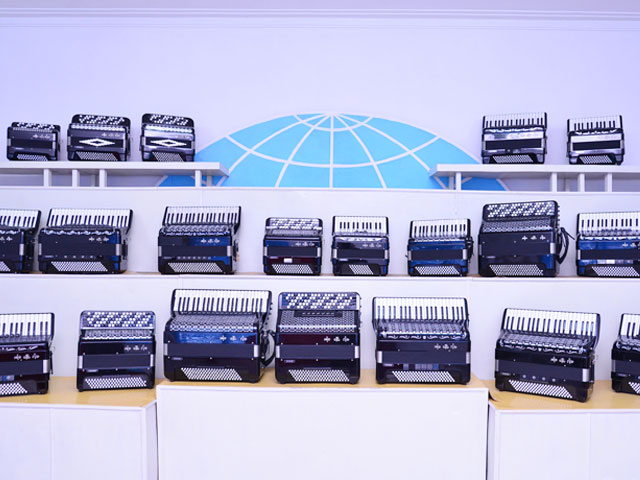 Pyongyang Musical Instrument Factory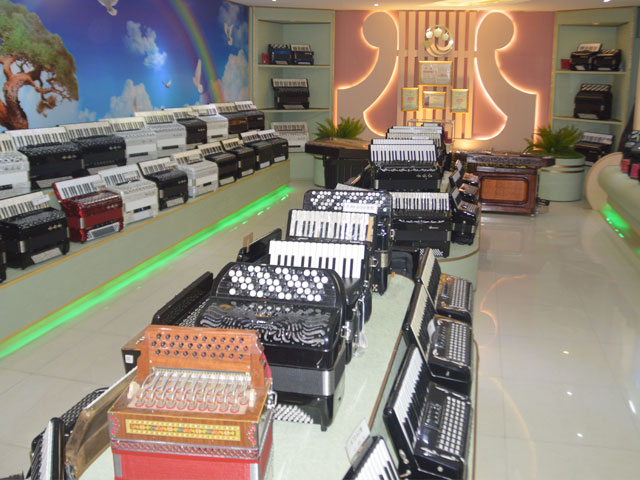 Pyongyang Musical Instrument Factory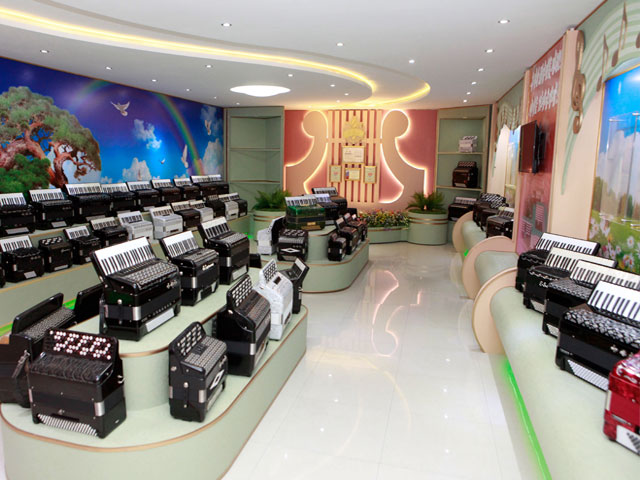 Pyongyang Musical Instrument Factory