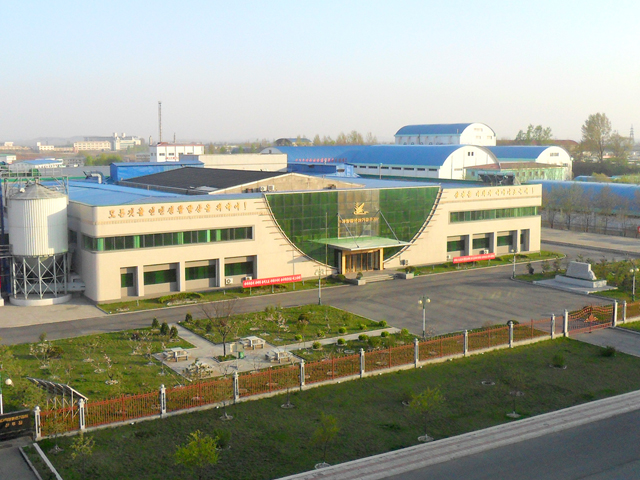 The factory located in Rangnang District, Pyongyang covers a total area of 12800 square meters.
It's productive capacity is very extensive and it is a comprehensive production base that all production process including input of raw materials and packing process are robotized, sound-proof and sterilized.
Seven production sites that produce noodle, corn meal, sweet jelly, cake, pop corn, oil and steamed bread, integrated control room, sci-tech learning space, analytical laboratory, hygienic passage, product sample room, etc are equipped to the best level in the factory.
The integrated production system that can conduct production process operation and management, etc in a comprehensive way is perfectly established.
Delicious and distinctive corn processed goods in the factory are thoroughly fed with domestic raw materials. Corn, syrup, starch, milk, various kinds of spices and coloring matters that are consumed in the production are all produced at home.
Officials and employees in the factory bring about innovation with a whole heart to supply more goods of good taste and high nutrition to the people upholding our Party's noble will day after day.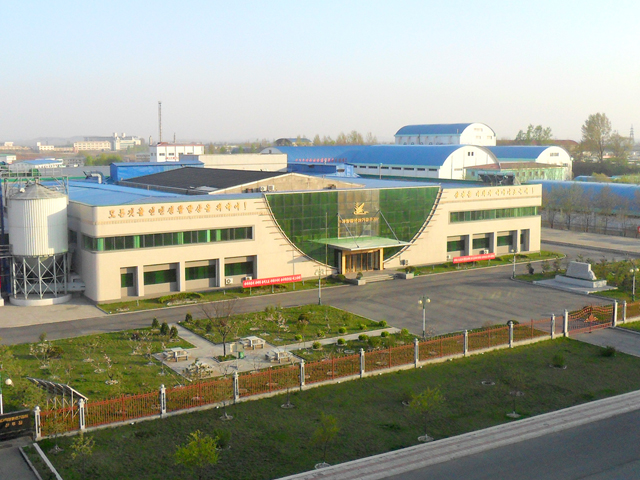 Pyongyang Corn Processing Factory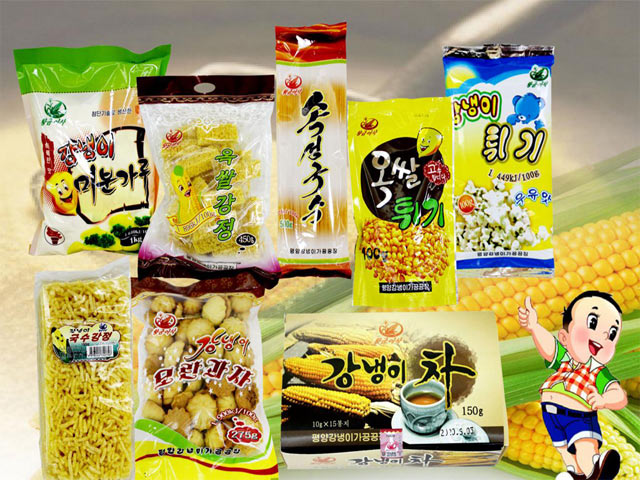 Pyongyang Corn Processing Factory