The Ever Refreshing Pyongyang Metro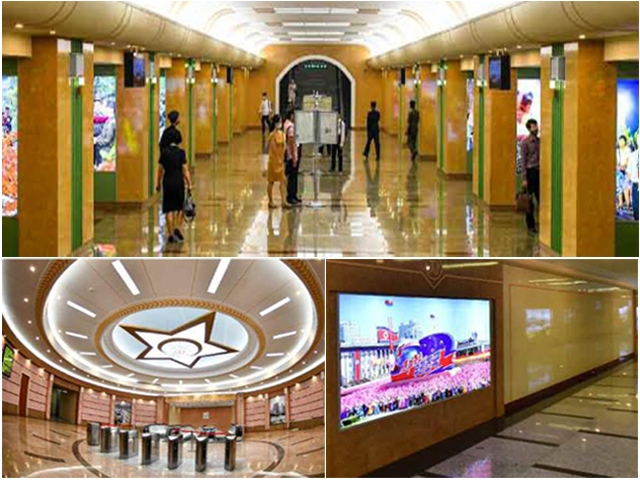 Consecutive renovation for several stations of the Pyongyang Metro gives the people great joy.
Following the modernization of Kaeson (Triumphant Return) Station and Tongil (Reunification) Station last year, Jonsung (Victory in War) Station and Jonu (Comrades in Arms) Station have been refurbished this year to add luster to their appearance.
Splendid is the exterior of the stations which blend into the natural surroundings; however the interior is even more magnificent.
The features of newly renovated stations in one word is that the decorations of ceilings, illuminations, architecture, surface of walls and others have been transformed to be more exquisite and elegant to heighten the level of formative arts which serves for the ideological education of the people, and high priorities to convenience and aesthetics have been thoroughly met.
Thanks to the noble intentions of peerless great men's love to people, the Metro is changing evermore magnificently as the unique underground palace demonstrating vividly the lively spirit and the distinctive, striking appearance of Korea, bald move of the Korean people creating countless new culture, and the superiority of the socialist system.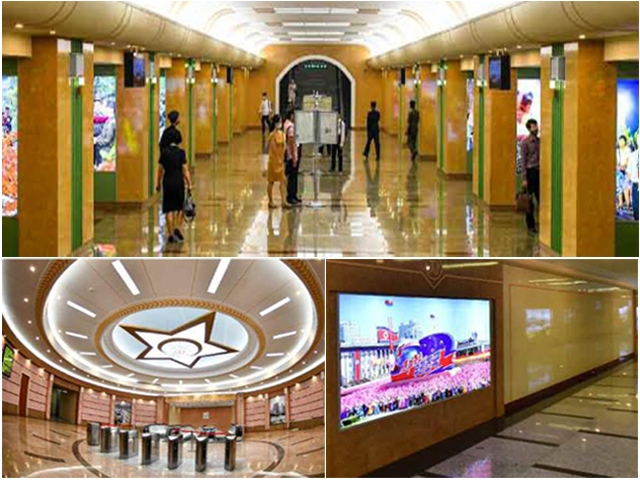 The Ever Refreshing Pyongyang Metro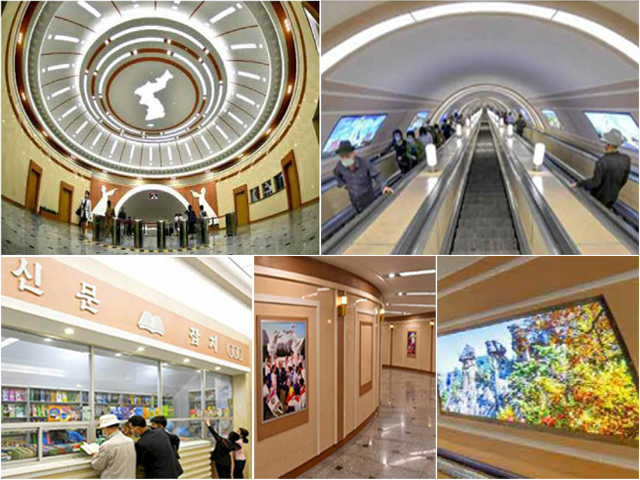 The Ever Refreshing Pyongyang Metro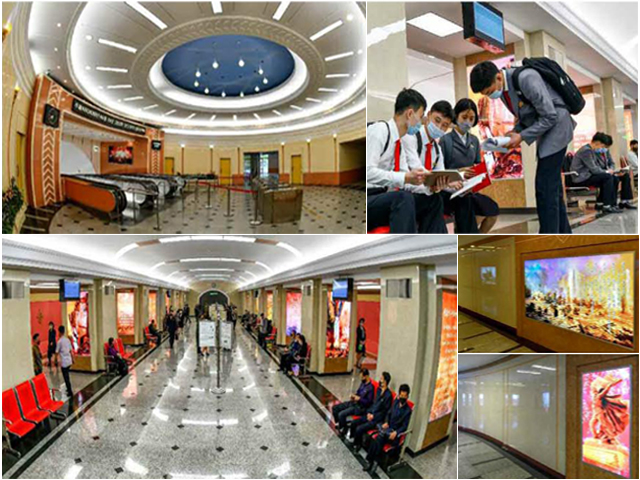 The Ever Refreshing Pyongyang Metro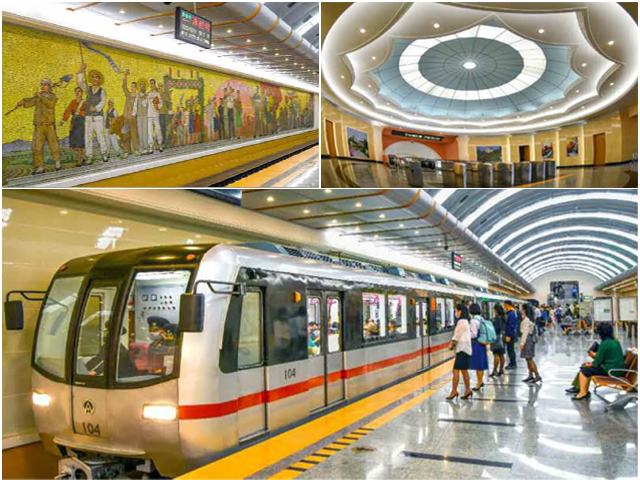 The Ever Refreshing Pyongyang Metro