Turning out great variety of bags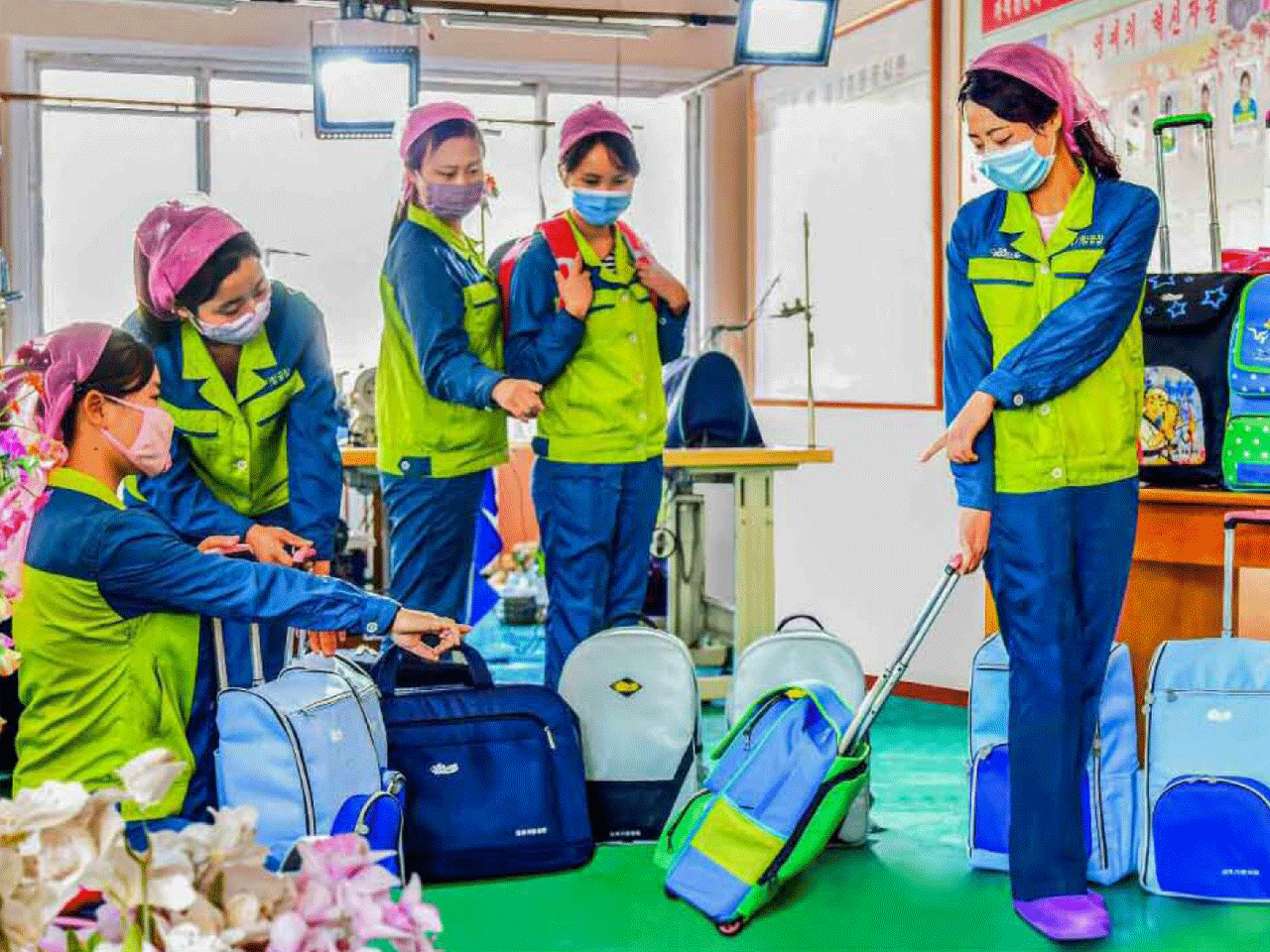 In the heat of the loyalty 80-day battle, the Kanggye Bag Factory is increasing the production of bags.
The officers and employees, engraving in their mind the honor and pride working at the factory built by the Party's noble love, have kindled furious flame of 80-day battle.
In particular, the factory carries out methodologically development works of new product, turning out wide variety of high quality bags incl. bag on wheels.
In order to ensure mass production of new products that require more working process than that of producing school bags, the officers in the factory carries out scrupulous organization of production, enabling all the process to be in gear to the minutest details.
Keeping the Party's willing to devote mother's soul to their products, the employees strictly adhere to technical regulations and put their heart and soul to the production of bag.
Now all the officers and workers have made further achievements in the production with a whole heart to create feats of labor in the loyalty 80-day battle.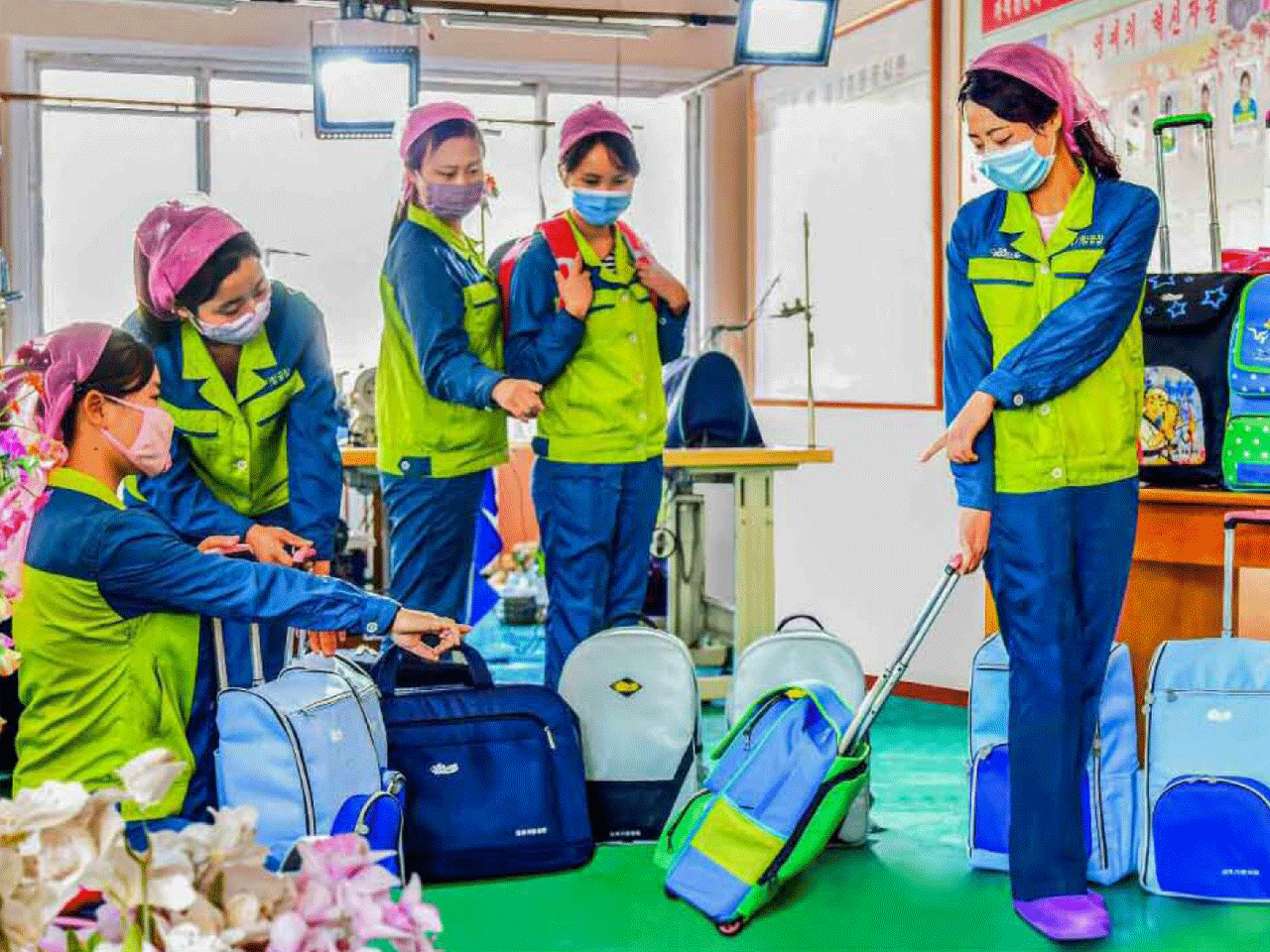 Turning out great variety of bags