2nd National Sculpture and Craft Work Festival on the occasion of the 73rd founding anniversary of DPR Korea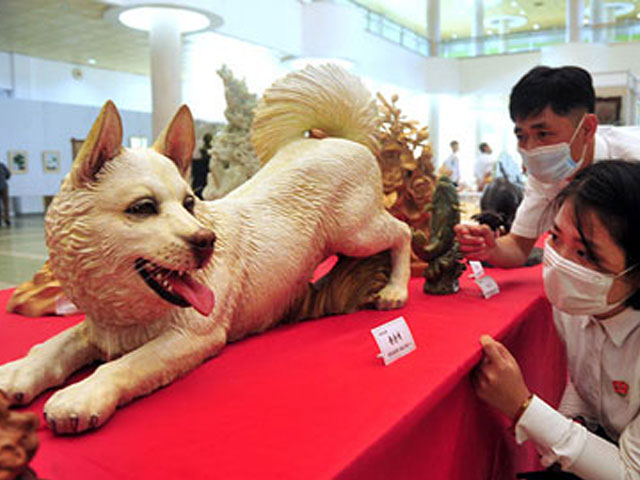 2nd National Sculpture and Industrial Arts Festival for the celebration of the 73rd founding anniversary of DPR Korea was held at the Okryu Exhibition Hall between 7th to 30th of September.

In the festival, art pieces that are highly appreciated from each province(city) sculpture and industrial arts festivals were displayed and 500-odd pieces of products created by sculptors and craftsmen of fine arts company, amateurs, students from several universities and schools were presented.
Presented in the festival were art pieces that depict national symbols incl. Pyrogragh "Pine and Goshawk", plastic sculpture "Phungsan dog", embroidery "Magnolia" and etc. and also art works were displayed that symbolized our people's devotion for patriotism incl. gypsography "Eldest son", woodcraft "Owners of Sepho field".
Besides, various kinds of artifacts that show the happiness of the children and students who are growing with nothing to envy thanks in the bosom of the socialist system and ceramic workmanship, lacquer art pieces which show the traditional emotion and beautiful characteristics and high level of artistic skill, are presented.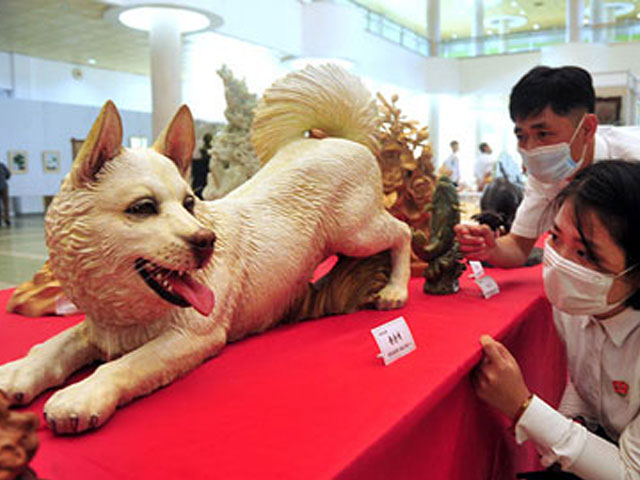 2nd National Sculpture and Craft Work Festival on the occasion of the 73rd founding anniversary of DPR Korea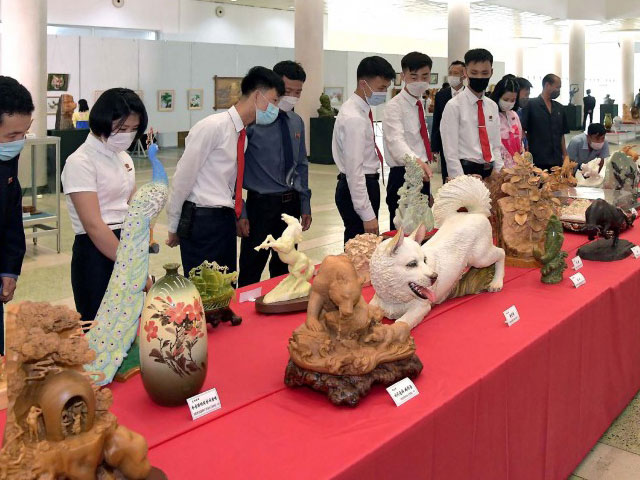 2nd National Sculpture and Craft Work Festival on the occasion of the 73rd founding anniversary of DPR Korea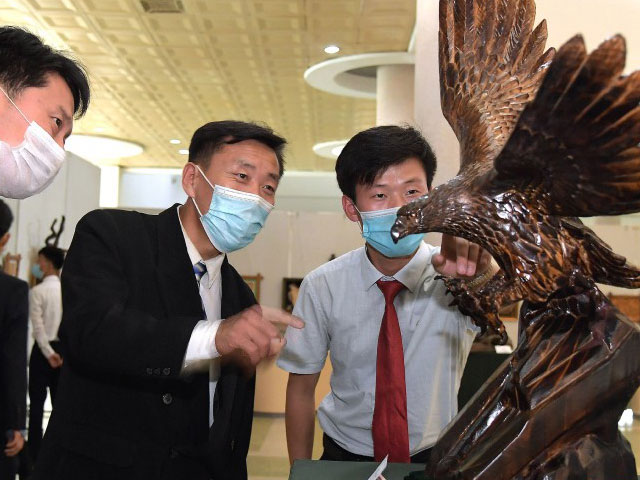 2nd National Sculpture and Craft Work Festival on the occasion of the 73rd founding anniversary of DPR Korea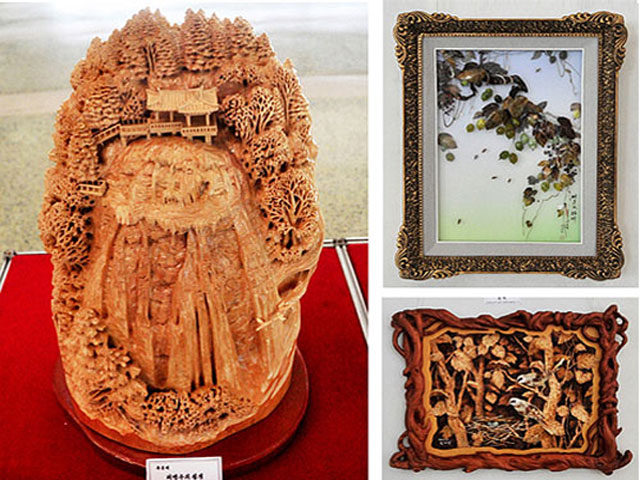 2nd National Sculpture and Craft Work Festival on the occasion of the 73rd founding anniversary of DPR Korea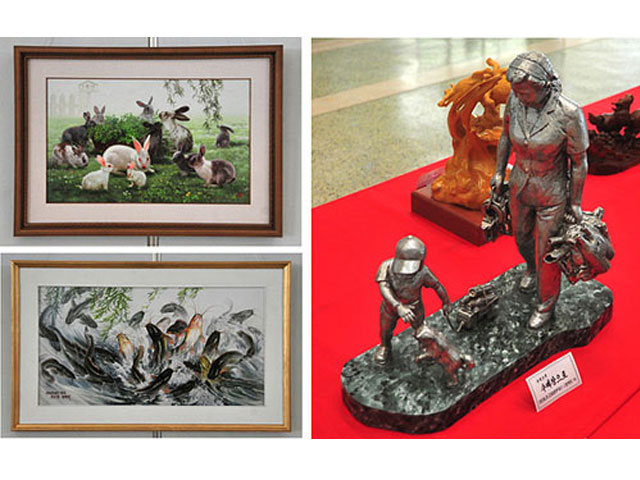 2nd National Sculpture and Craft Work Festival on the occasion of the 73rd founding anniversary of DPR Korea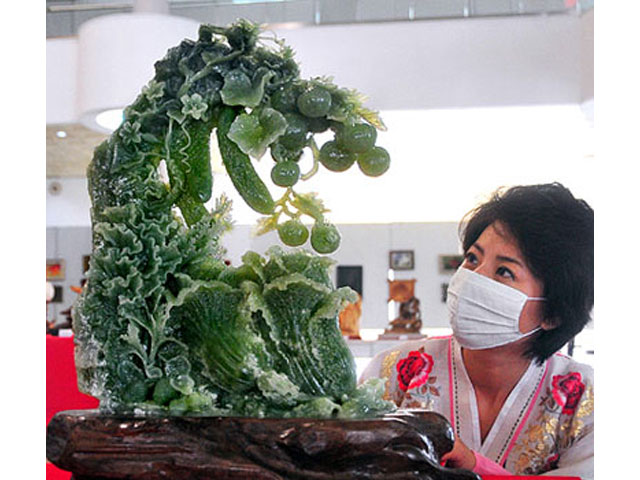 2nd National Sculpture and Craft Work Festival on the occasion of the 73rd founding anniversary of DPR Korea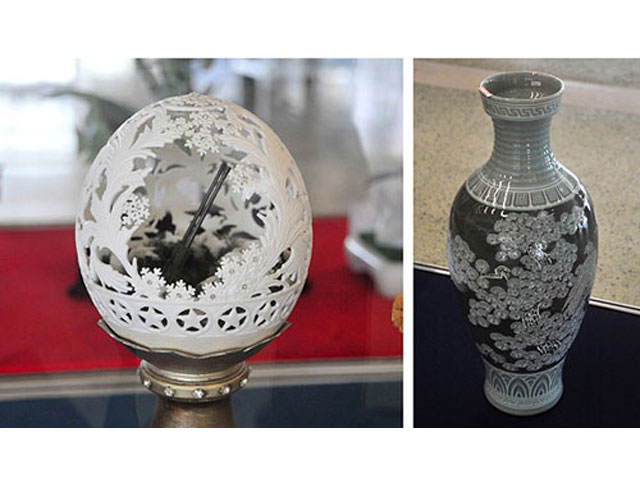 2nd National Sculpture and Craft Work Festival on the occasion of the 73rd founding anniversary of DPR Korea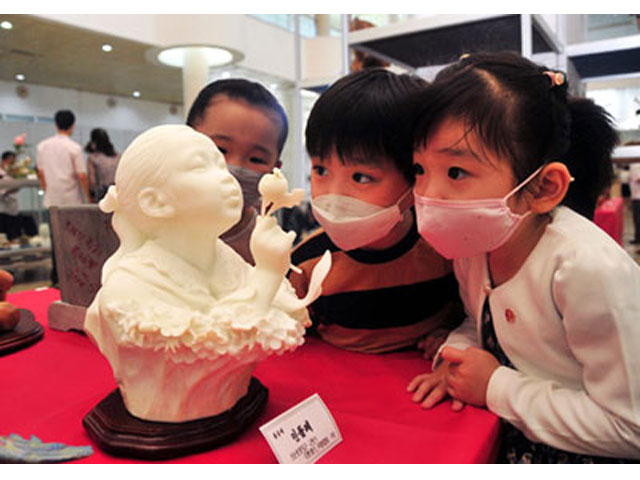 2nd National Sculpture and Craft Work Festival on the occasion of the 73rd founding anniversary of DPR Korea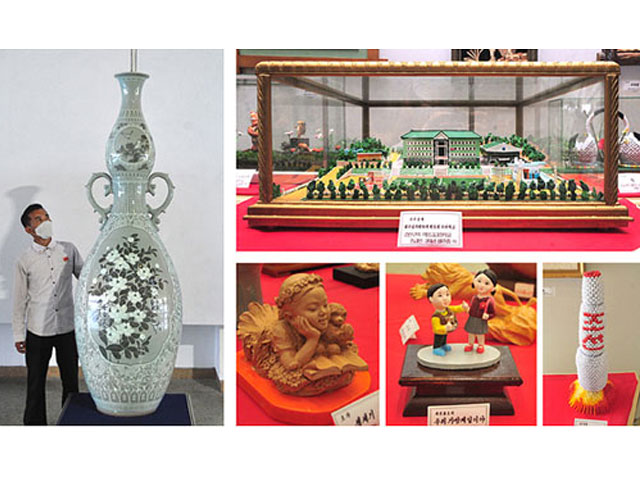 2nd National Sculpture and Craft Work Festival on the occasion of the 73rd founding anniversary of DPR Korea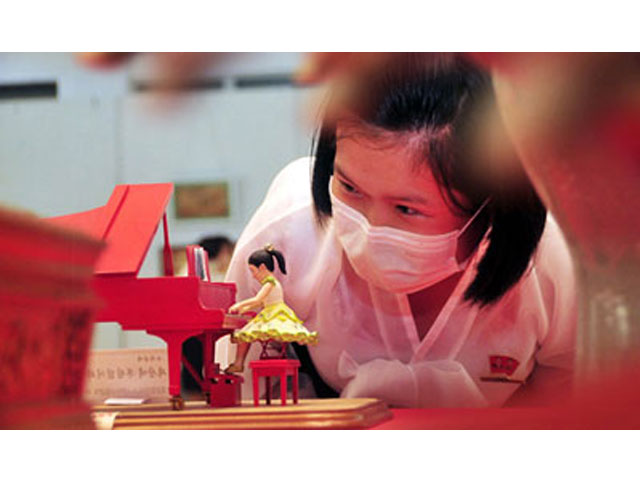 2nd National Sculpture and Craft Work Festival on the occasion of the 73rd founding anniversary of DPR Korea