2019 Spring National Footwear Exhibition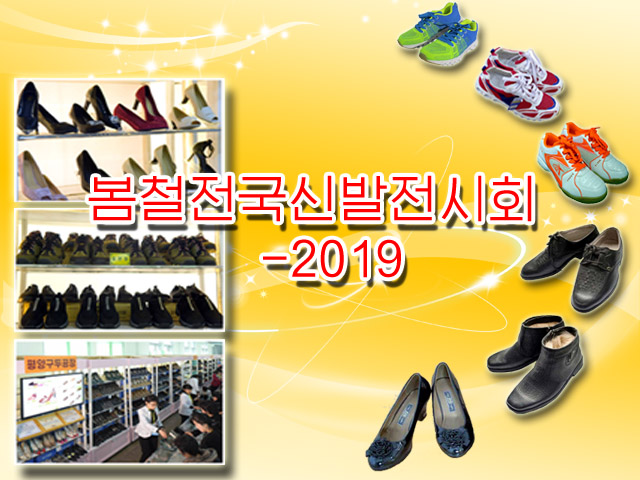 "2019 Spring National Footwear Exhibition" was held at the Pyongyang Yokjon Department Store for period 20~26 March, Juche 108 (2019).
Presented to the exhibition held in the forms of product exhibition and sci-tech presentation were more than 113 500 products of at least 1 110 kinds as well as scores of valuable research findings by over 60 units incl. the Ryuwon Footwear Factory, the Pyongyang Leather Shoes Factory, the Wonsan Leather Shoes Factory, the Sinuiju Footwear Factory, etc., across the country.
Visitors feel proud to see famous homemade footwear with trademarks of "Maebongsan", "Samcholli", "Nalgae", "Cholli", etc., which are diverse, various, varicolored and light, symbolizing and representing those units. On display were also different materials for shoes.
Various kinds of shoes presented to the exhibition were so smart, convenient, light and superior in quality that they enjoyed high reputation among the visitors.
At the presentation of sci-tech successes, the establishment of the power production system based on anthracite gasification was highly appreciated for making it possible to put the footwear production on a normal basis while making much profit.
The exhibition served as excellent opportunity to produce various kinds of footwear that are popular among consumers in larger quantities with our own resources and technology by turning out in the struggle unanimously to establish the Juche orientation in footwear industry.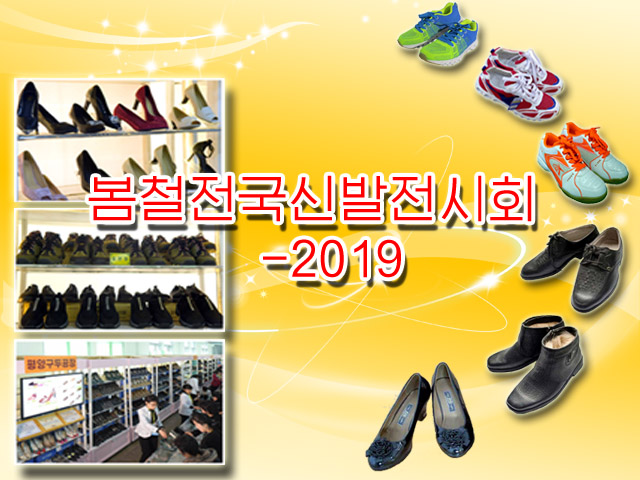 2019 Spring National Footwear Exhibition