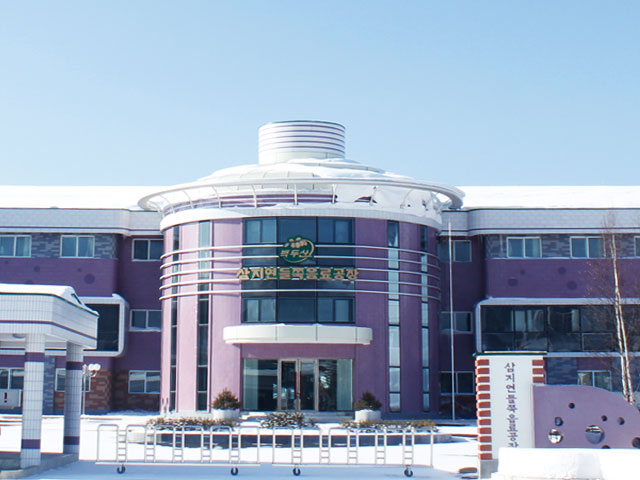 The Samjiyon Blueberry Drink Factory, situated in Pegaebong-dong, Samjiyon City, Ryanggang Province, as a blueberry processing base to produce various kinds of processed blueberry products,specializes in products made from blueberry growing in Mt.Paektu, the speciality of the area.

The major products are blueberry juice, blueberry fermented-vinegar juice, blueberry liquor (11%), blueberry wine (40%), blueberry jam, blueberry jelly, blueberry jam-stuffed bread, blueberry drops, etc.
The factory, underthe strict quality management system on all production linesranging from raw material feeding to packaging, puts the production on normal basis and makes every effortto modernize production system based on the sci-tech.
The products of the factory win the great repute among the people for its nutritional and treatment effect with natural flavor of the blueberry.
Aiming at development and production of more famous products and brand favored by people, the factory intensifies the research to further improve product's tasty and efficacy.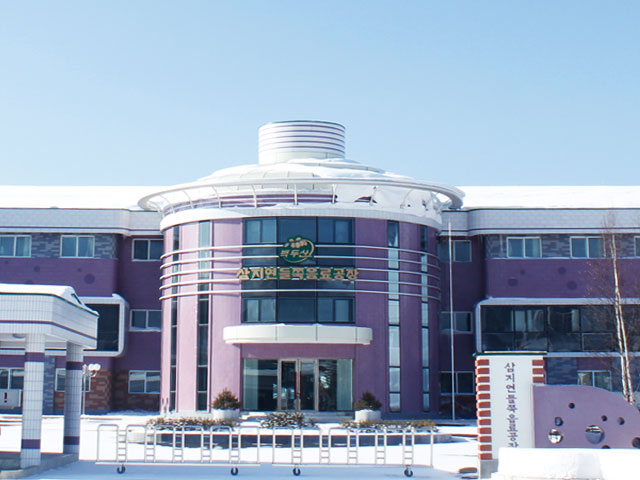 Samjiyon Blueberry Drink Factory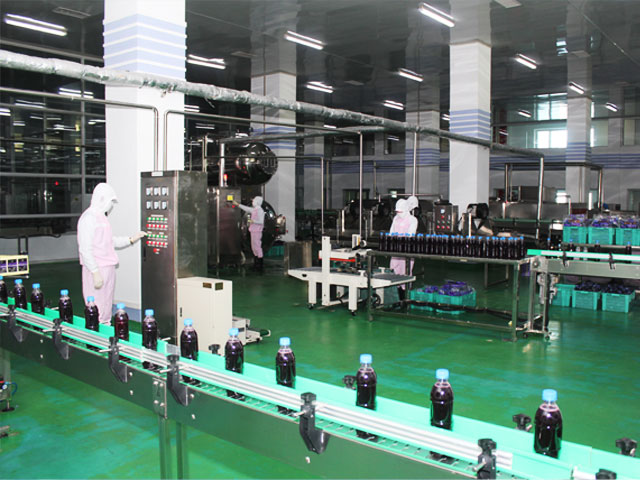 Samjiyon Blueberry Drink Factory