A kind of Korean Kimchi-Tongchimi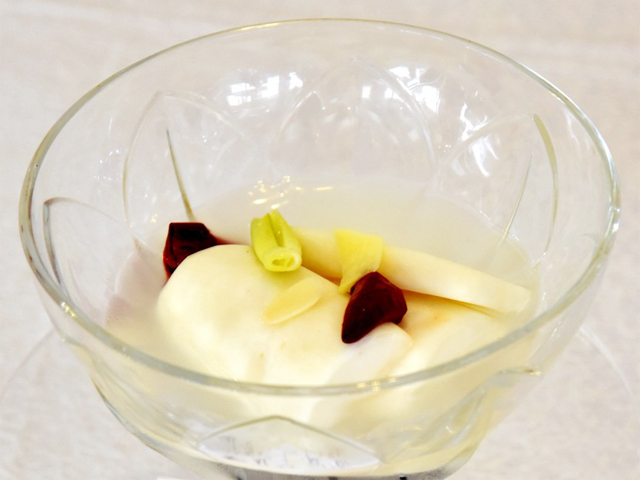 Tongchimi (radishes pickled in salt water) is one of the hundreds varieties of Korean Kimchi.
As Kimchi may be originated from Tongchimi, it is one of the peculiar non-staple foods favored by our people.
It is made by putting whole radish with various kinds of condiment into pickle barrel before sealing so as to get them seasoned for 2-3 months, as such it gets refreshing and cool feels about the stomach.
The Pyongyang's Tongchimi is the most famous in our country.
Its pickle juice is essential element to get Pyongyang cold noodle exquisite flavored, representing Korean noodle in the world.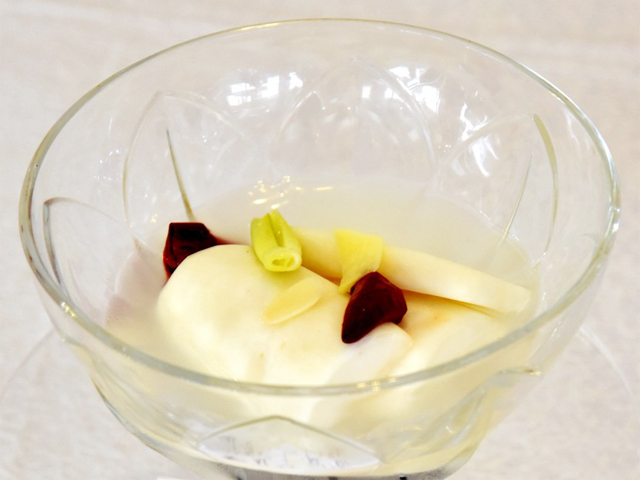 A kind of Korean Kimchi-Tongchimi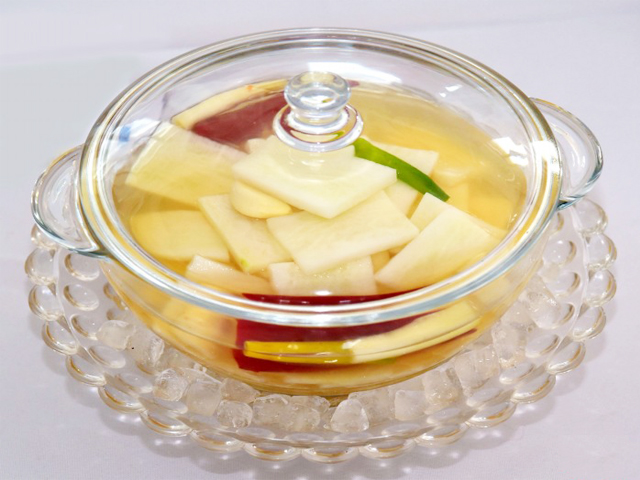 A kind of Korean Kimchi-Tongchimi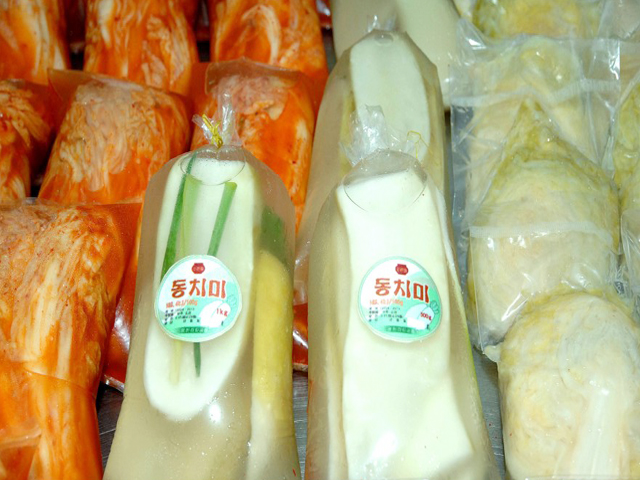 A kind of Korean Kimchi-Tongchimi