170 000 Cubic Meters of Earth Blasted at Sunchon Limestone Mine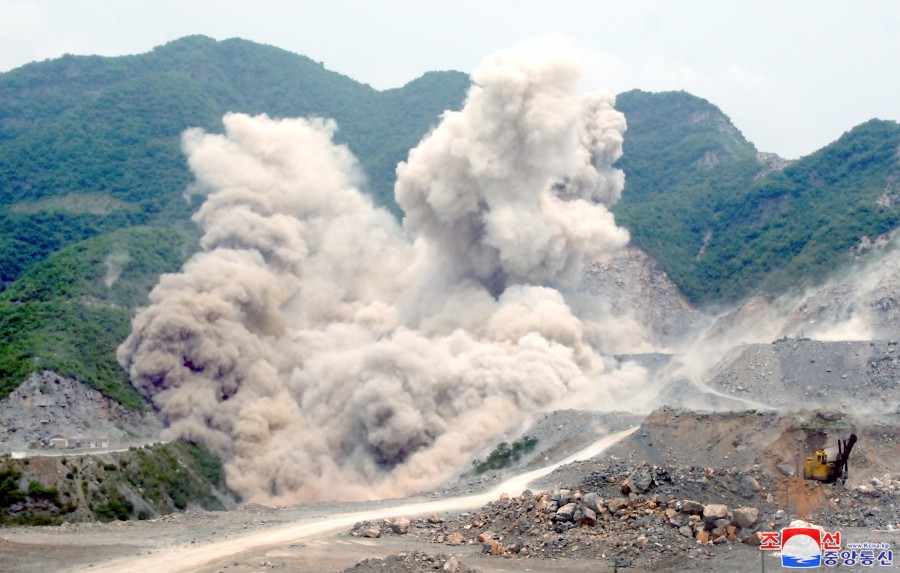 Workers of the Sunchon Limestone Mine in the DPRK, who are achieving successes in mineral production true to the decisions of the 5th Plenary Meeting of the 8th Party Central Committee, carried out the blasting of 170 000 cubic meters of earth on June 22.
The successful blasting made it possible to ensure the uninterrupted supply of main raw materials for cement to be sent to worksites of socialist construction.
Officials and workers of the mine are now concentrating manpower and means on conveying ores.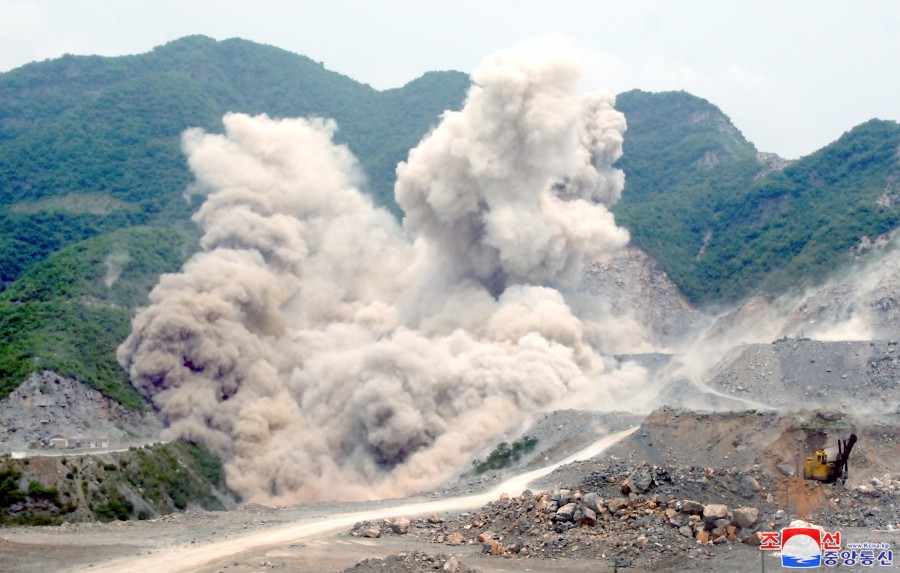 170 000 Cubic Meters of Earth Blasted at Sunchon Limestone Mine