Modern Industrial Establishments Inaugurated in Kimhwa County of DPRK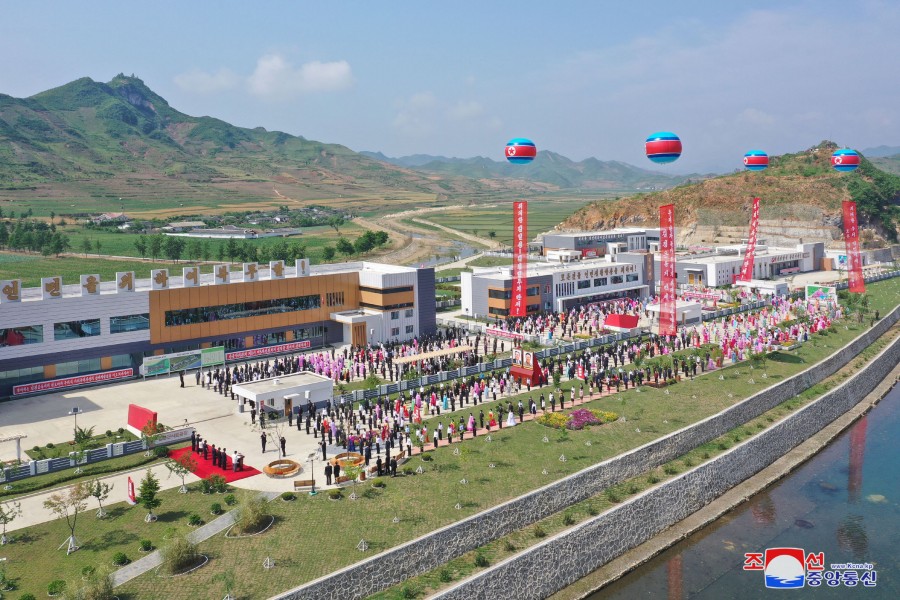 Iconic factories for local industrial development have been successfully built and inaugurated in Kimhwa County, Kangwon Province of the DPRK.
A food stuff factory, a garment factory, a daily necessities factory and a paper factory were newly built in Kimhwa County, true to the decisions made at the 8th Congress of the Workers' Party of Korea and the plenary meetings of the Party. They typify a new leap forward in the development of local industry as model entities proving the validity and vitality of the Party policy on development of local industry.
With the completion of the factories relying on locally available raw and other materials, stronger foundations have been laid for the county to satisfy the material and cultural demands of the local people by itself.
The respected Comrade Kim Jong Un unveiled a plan for turning all the regions of the country into developed ones with their own peculiarities by developing local economy. He also wisely directed the work for setting its standard in Kimhwa County.
An inauguration ceremony for the remodeled and modernized industrial establishments in Kimhwa County took place on Tuesday.
Kim Tok Hun, member of the Presidium of the Political Bureau of the C.C., Workers' Party of Korea, vice-president of the State Affairs Commission of the DPRK and premier of the Cabinet, was present at the ceremony.
Also attending it were Ri Song Hak, vice-premier of the Cabinet, Kim Su Gil, chief secretary of the Kangwon Provincial Party Committee, Chae Il Ryong, chairman of the Provincial People's Committee, and other officials of the Cabinet, ministries, and Party and power organs in the province, working people in the county and builders.
Addressing the ceremony, Kim Tok Hun said that the inauguration is a proud success in implementing the Party's policy on bringing about a radical turn in local industrial development and shining fruition of the noble intention of the Party to enable the people in the county, who faithfully uphold the Party near the frontline, to enjoy the biggest benefits of socialism and its overall development and prosperity earlier than anyone else.
The factories, which have been established in harsh trials, are the result of loyalty and feats of all the builders and the people in the county who have devotedly upheld the plan and determination of the Party, he noted.
As all the counties undergo development, preserving their own specific characters and looks, true to the Party policy on bringing about a radical turn in local industrial development and its far-reaching plan for rural prosperity, our people's life will get richer and overall prosperity of our-style socialism be brought earlier, he stressed.
Then, oath-taking speeches were made.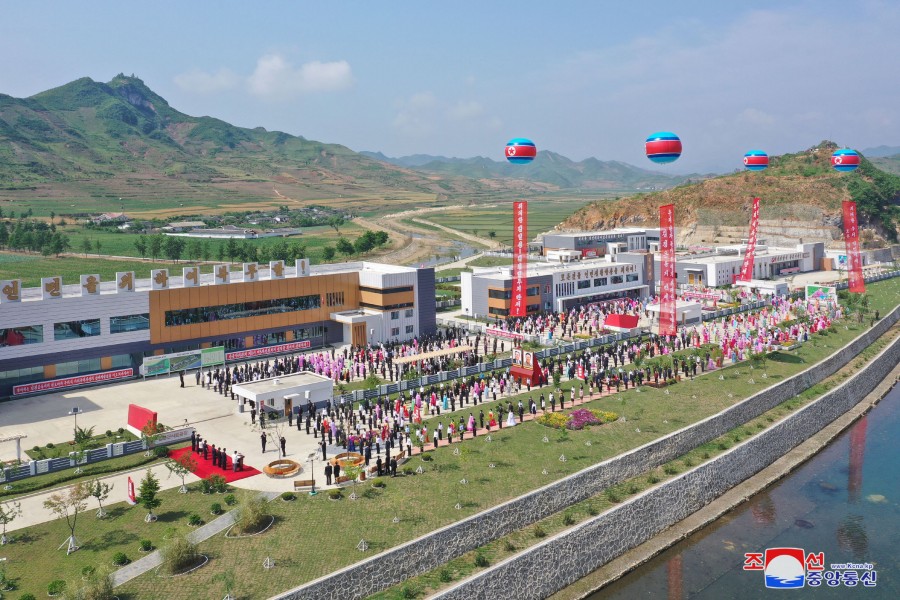 Modern Industrial Establishments Inaugurated in Kimhwa County of DPRK

Modern Industrial Establishments Inaugurated in Kimhwa County of DPRK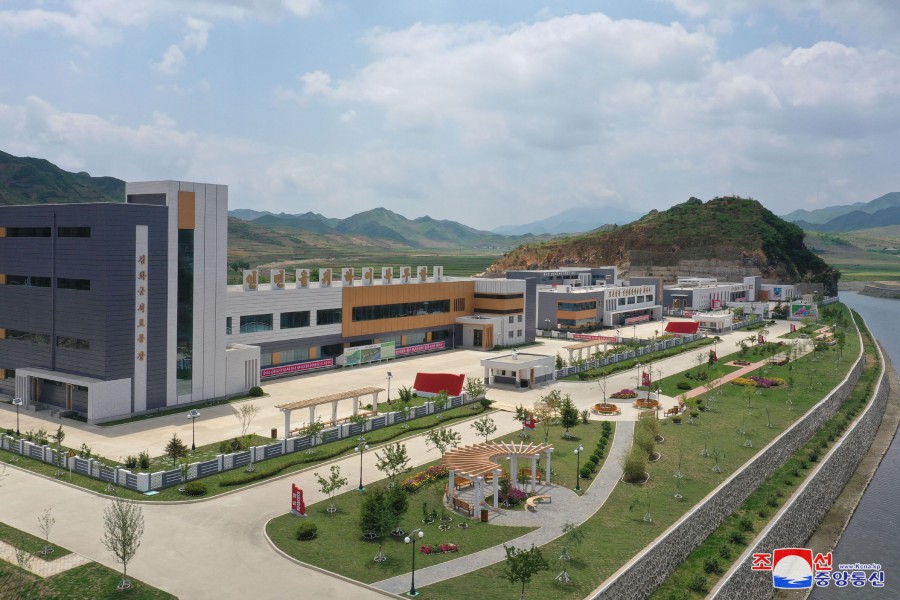 Modern Industrial Establishments Inaugurated in Kimhwa County of DPRK