Symposium on Space Science and Technology-2019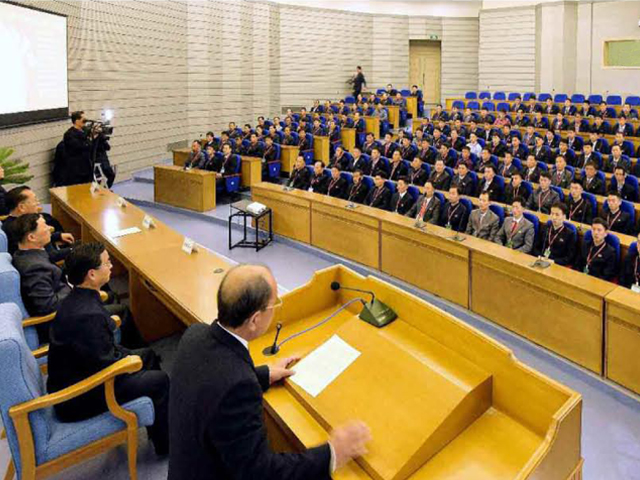 The Symposium on Space Science and Technology-2019 was held at the Sci-Tech Complex from 12 to 15 November, Juche 108(2019).
The symposium sponsored by the Central Committee of the General Federation of Science and Technology of Korea were attended by dozens of universities and scientific research institutes.
The symposium under the theme "Building of space power and drive for breaking through the cutting edge" was held, divided into panels of artificial satellite, space materials and elements, space observation and basic science section and applied technology.
In the symposium more than 180 papers on successes and experience gained in conquering the outer space were introduced, while lectures and video presentation incl. "The influence of space environment on satellites" and "On satellite camera" took place on the sidelines of the symposium.
The symposium served as a good opportunity for encouraging all scientific research institutes to conduct a vigorous campaign to further develop space science and technology, thus contributing to development of the national economy and improvement of people's living standards.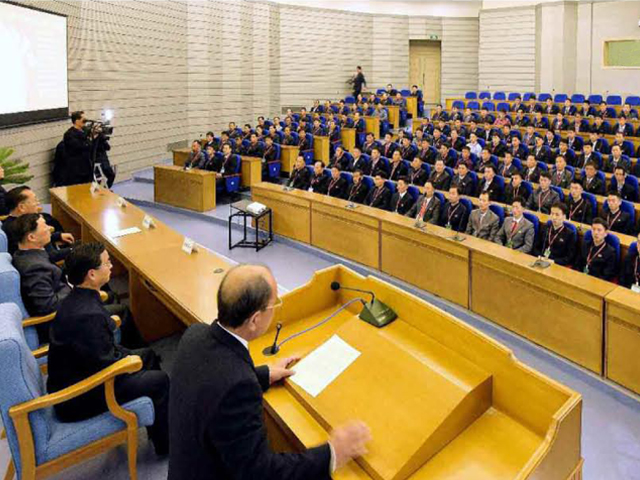 Symposium on Space Science and Technology-2019