Traditional honeyed juice with fruit encouraged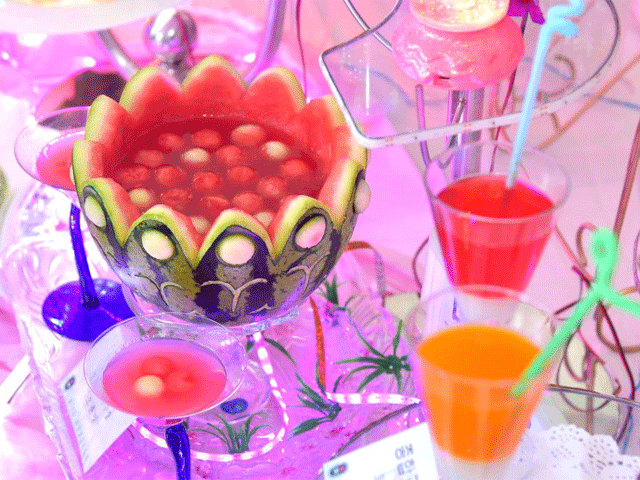 Traditional refreshment of our nation includes the honeyed juice with fruit.
The honeyed juice with fruit is the drink made by fruit and wild fruit, which is prepared by finely chopping fruits and putting them in the water. It looks like flower, so the name goes as such.
It is not only refreshant and delicious, but also easy to prepare, so affordable to everybody.
In the era of Koryo, our people ever first made honeyed juice with fruits such as pear, balsam pear, punic apple, etc. by putting them in the honeyed water, and in the era of Feudal Joson Dynasty, its variety became richer.
Today, the honeyed juice with fruit has become one of the dessert in our people's diet.
The public catering service facilities incl. the Chongnyu Restaurant and Four Seasons Restaurant in Changgwang Restaurant Street, are serving various kinds of honeyed juice with fruit.
The people like to prepare honeyed juice with apple, pear, water melon, strawberry, etc. at their home, carrying forward traditional dietary culture peculiar to our nation.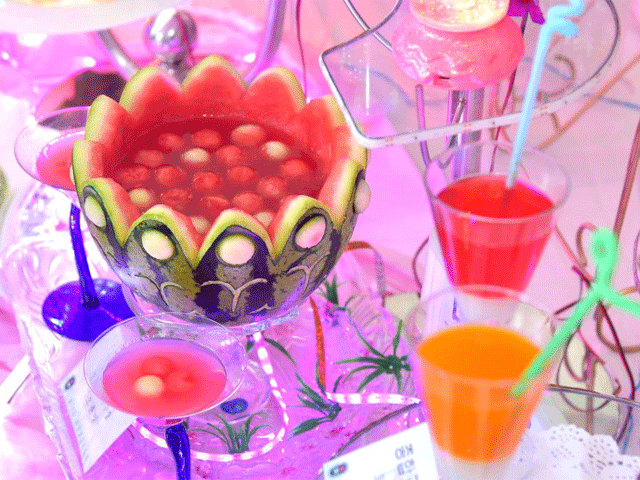 Traditional honeyed juice with fruit encouraged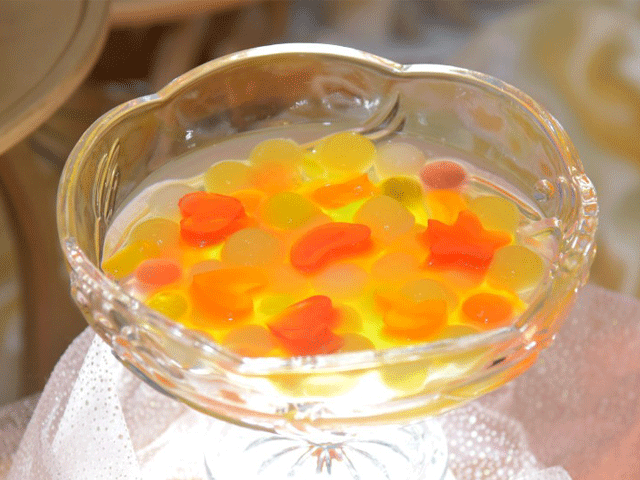 Traditional honeyed juice with fruit encouraged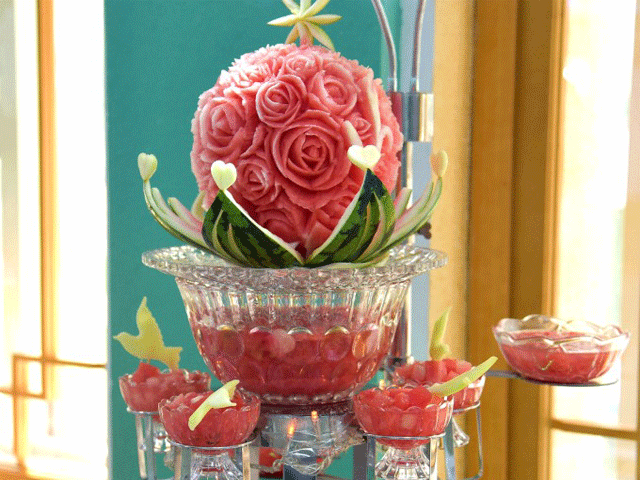 Traditional honeyed juice with fruit encouraged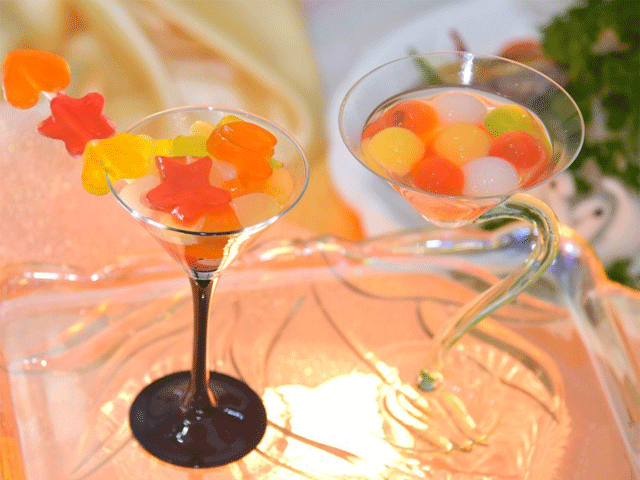 Traditional honeyed juice with fruit encouraged