Natural antibiotics – Aconic acid nutritive tablet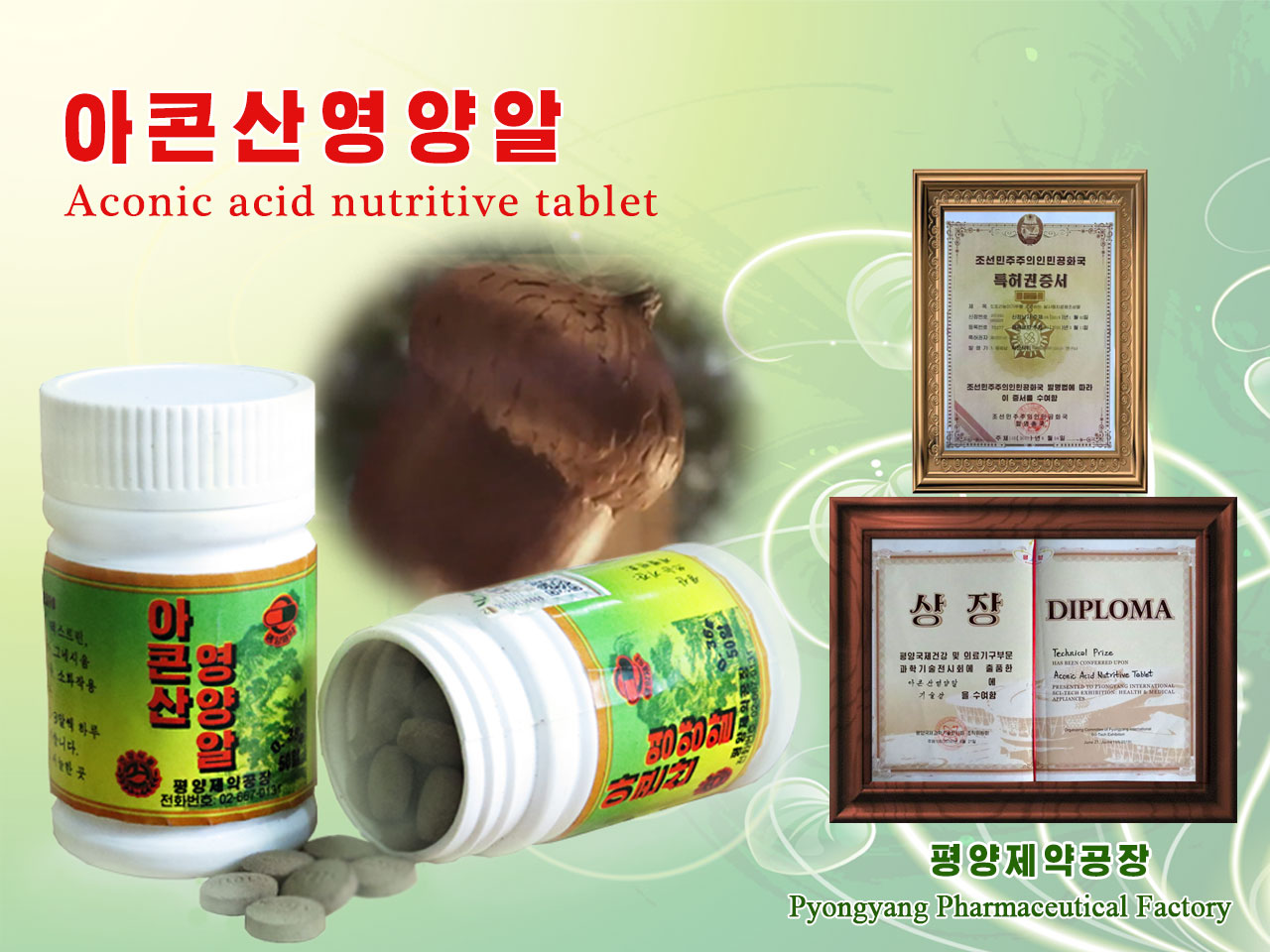 The Pyongyang Pharmaceutical Factory has developed and mass-produced natural antibiotics-Aconic acid nutritive tablet from acorn starch, widely known as an ideal healthy food with clear pharmacological action. The acorn starch contains various vitamins and microelement, 18 kinds of essential amino acid.

Known as a product of leading-edge technology, it is made by extracting starch from acorn and then mixing the ingredients on a rational basis, the method of which is being used firstly in our country.
It obtained DPR Korea patent on February 11th, Juche110(2021).
With its natural elements alone, the Aconic acid nutritive tablet is able to suppress and sterilize bacteria which are equivalent to the effect of chemical antibiotics.
At the same time, it has the effect of promoting metabolism and microcirculation, releasing toxication of heavy metals, anti-inflammation, anti-aging, overweight, diabetes, etc. For this, it has received high reputation and diplomas in the several exhibitions at home and abroad.
In particular, interests and demand are growing on an international scale as the Aconic acid nutritive tablets are processed from acorn grown in the deep forest in our country free from environmental pollution by applying state-of-art technology.
The viability as a natural product, will be improved further and its status as a promising natural popular product will be grow stronger by using advanced technology.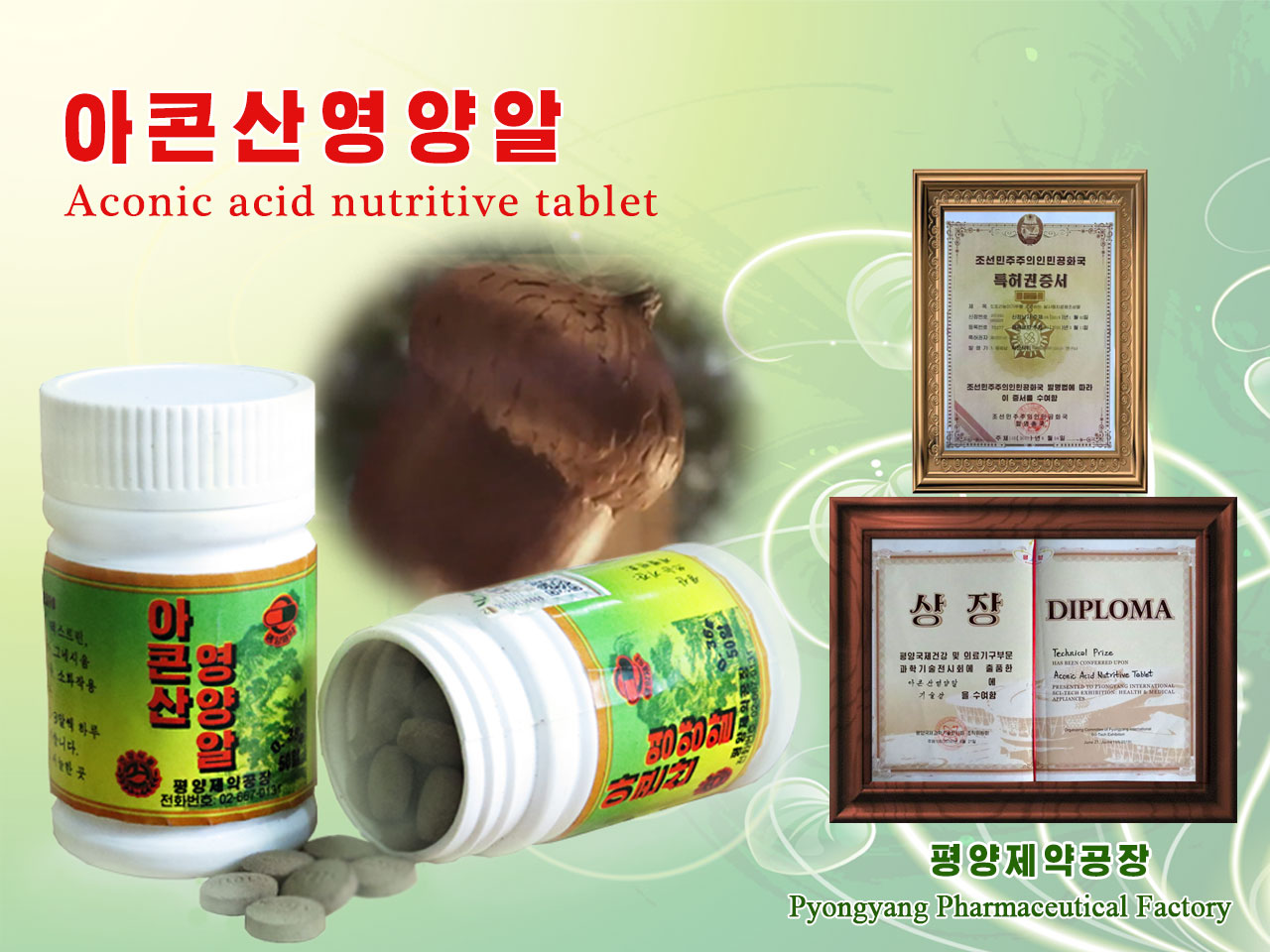 Natural antibiotics – Aconic acid nutritive tablet