Inauguration of Samjiyon City People's Hospital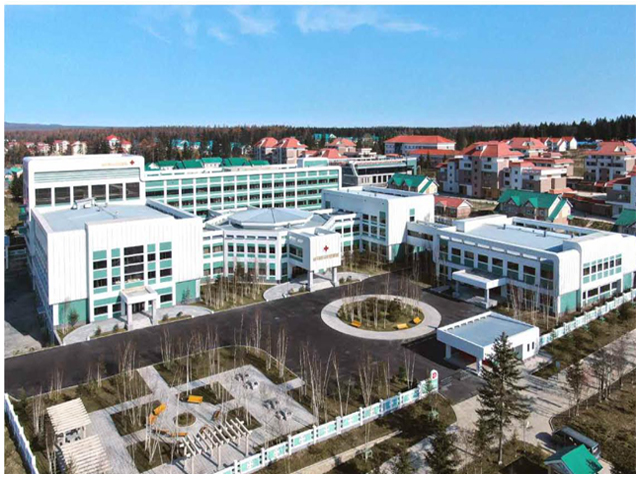 The modern hospital has been newly built in the Samjiyon city, which was turned into a model of mountainous cultural city in the era of the Workers' Party of Korea under the leadership of our Party.
Equipped with up-to-date medical facilities and appliances, all departments incl. internal department, surgical department, paediatrical department, gynecological department in the hospital, a perfect embodiment of health and medical requirement and the idea of Juche-oriented architectural aesthetics. Realization of telemedicine service system and IT based medical service in the hospital also made it possible to provide quick and accurate diagnosis and treatment for the patient.
Construction of the modern hospital is praiseworthy to pride in a sacred place of revolution where the native home in the secret camp of Mt Paektu is located, which is inaugurated on the occasion of the holiday of October, that gives a great happiness to not only Samjiyon citizens, but all people in the country who have lived with Mt Paektu in their heart.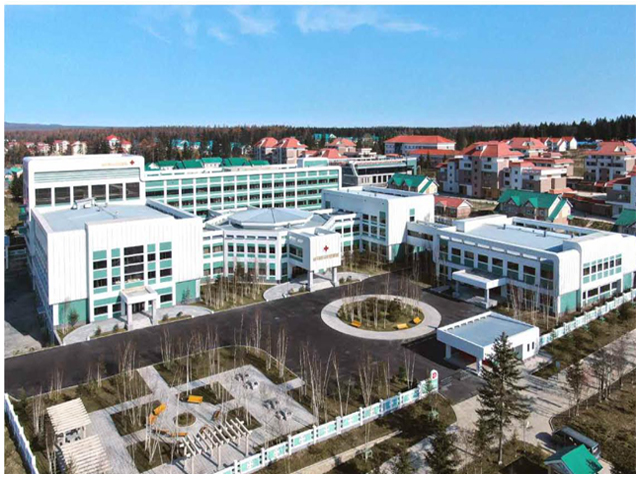 Inauguration of Samjiyon City People's Hospital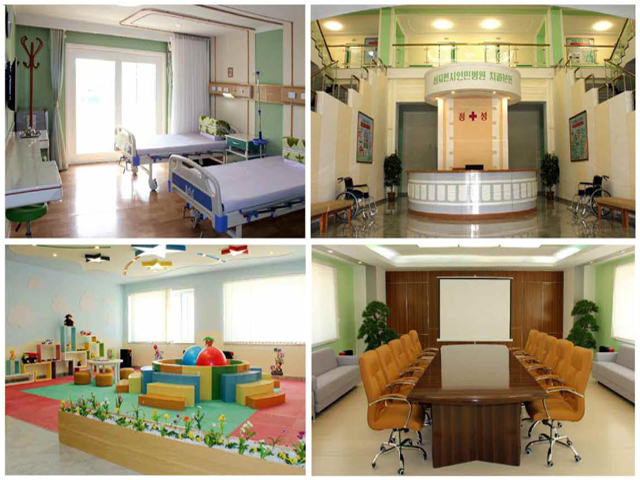 Inauguration of Samjiyon City People's Hospital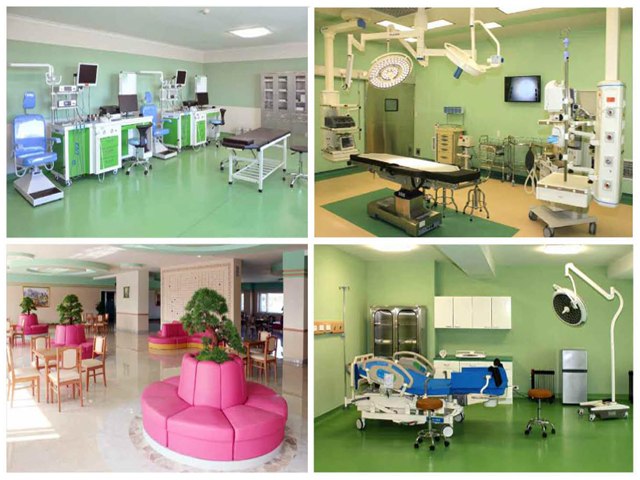 Inauguration of Samjiyon City People's Hospital