Natural Health Product that Relieves Stress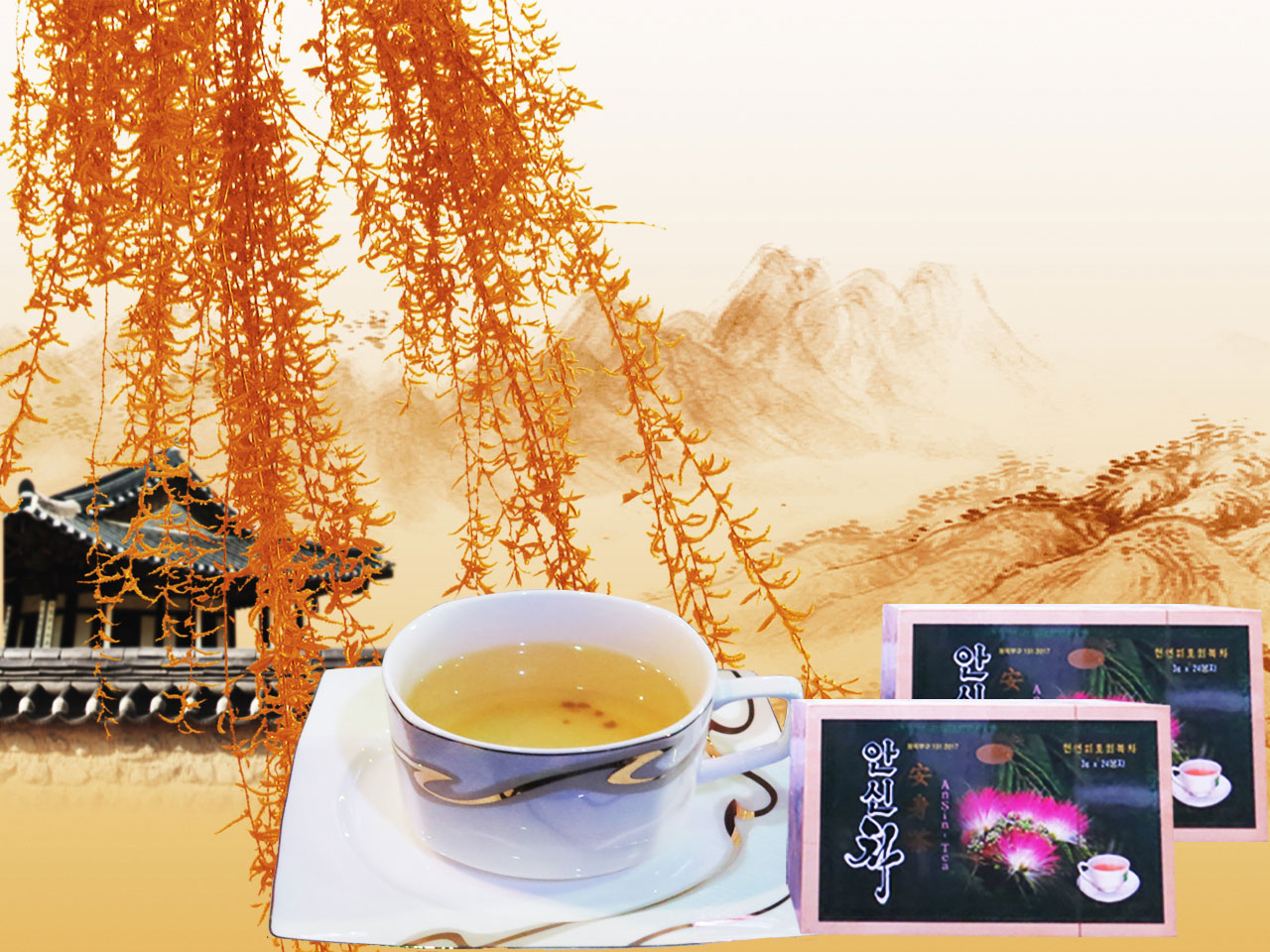 Ansin Cha (tea), produced by the Tangun Natural Health Products Development Center, is natural health product with good effect for relieving mental and physical stress, and activating cerebration as cardiotonic and sedative.
The Ansin Cha, made from leaves and endodermis of silk-trees growing in the famous mountains such as Mt Kumgang and Mt Myohyang, and prepared with traditional secret recipe, is well known among the people for its good effect to make them feel easy literally.
A delicate flavor, is Ansin Cha's peculiarity that everybody feel and appreciate.
The different taste is observed among the people, that is, those with heart trouble feel acrid, those with liver trouble sour, those with spleen trouble astringent, those with kidney trouble feel tasteless or bitter. But, this kind of abnormal taste is gone after drinking the tea 2-3 times, making the people feel mental and physical comfort.
The Tangun Natural Health Products Development Center is carrying forward research for developing confectionary, functional foodstuff and medicines by using the wonderful effect of exquisite combination with natural proteins extracted from silk-tree.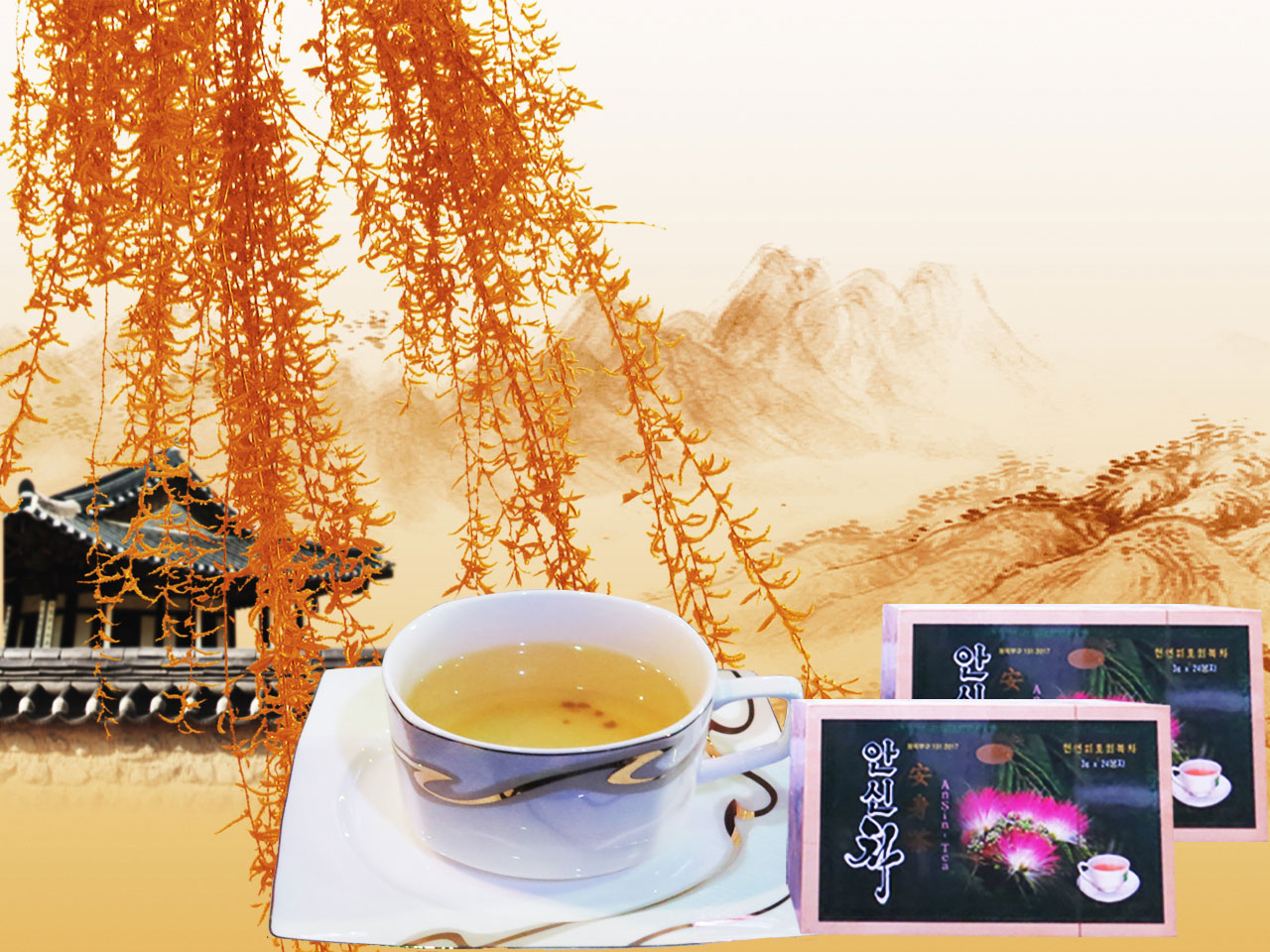 Natural Health Product that Relieves Stress