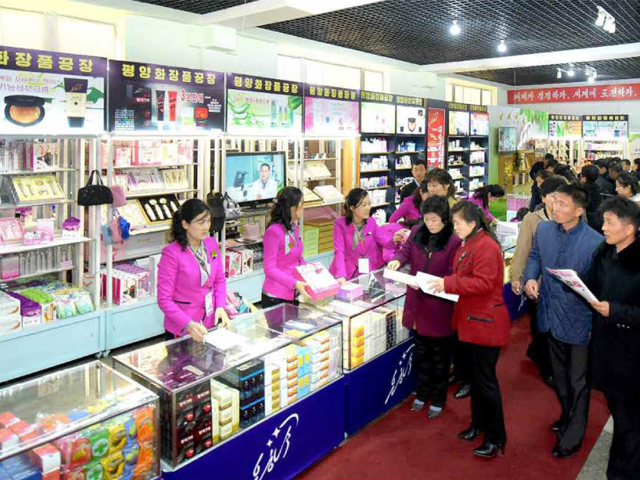 A National Cosmetics Show was held at the Pyongyang Yokjon Department Store from 11 to 18, Juche 108(2019).
Dozens of units incl. the Pyongyang Cosmetics Factory, the Sinuiju Cosmetics Factory, the Pyongyang Perfumery Factory and the Ryongaksan Soap Factory participated in the show, to which submitted were more than 137,000 beauty products of at least 930 kinds and essential oils of over 80 kinds along with more than 60 valuable research data achieved in the cosmetics industry.
The show took place in such a way that the displayed cosmetics and essential oils representing as trademark of manufactures were marketed along with exchange of sci-tech achivements, which were finally evaluated by the people.
During the show, lectures and video presentation were given on development trend and direction of cosmetics industry, concept and development trend of UV protection cosmetics, extracting technology and production & use of natural essence.
The national cosmetics show served as a good opportunity to give an impetus to the national cosmetics industry by disseminating the sci-tech achievements and experiences gained in putting the cosmetics industry on a Juche-oriented, modern, IT and scientific footing and in localization of essential oils.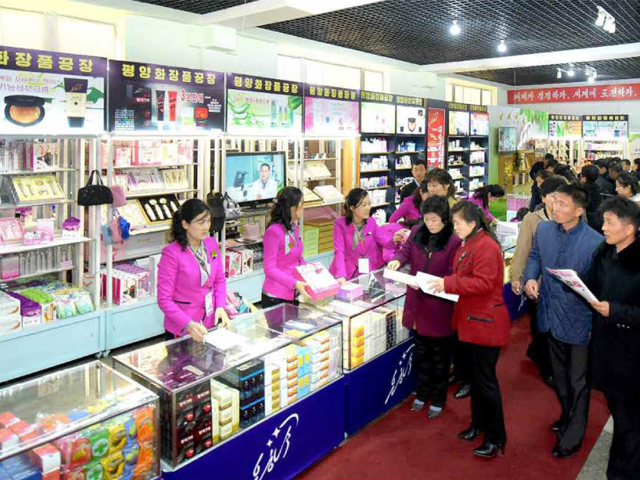 National Cosmetics Show