Blessed people's joy are overflowing by benevolence of the Workers' Party of Korea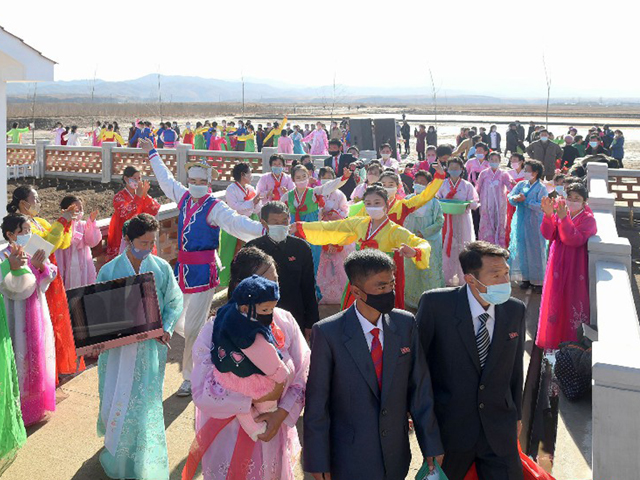 The blessed people's joy and passion are overflowing in the new living grounds that our motherly Party provided them with envy at nothing.
The best seasoned Capital Party Member Division, faithful to the Party's call, have run out to another badly-devastated area after fulfilling their mission. They kindled furious flame of struggle to implement the Party's ideas and safeguard its policies, building fairy land villages at the Ryongphyong-ri, Orang County, North Hamgyong Province and Sinhung Workers' District, Hochon County, South Hamgyong Province, where happy events for moving into new house happened.
At the new world of turning adversity into favorable condition opened by our Party, regarding selfless devotion for the good of people as revolutionary party discipline and existing manner, the appearance of the people full of happiness represents the beautiful image of the socialist that will shine out along with the era of the Workers' Party of Korea.
At the socialist fairyland villages opened up in the East Sea area again, the song We Are the Happiest in the World, a theme song of our people's happiness, have reverberated to an unlimited extent.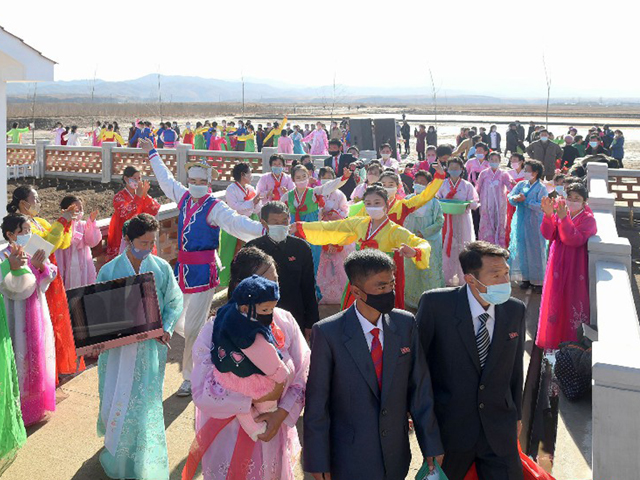 Blessed people's joy are overflowing by benevolence of the Workers' Party of Korea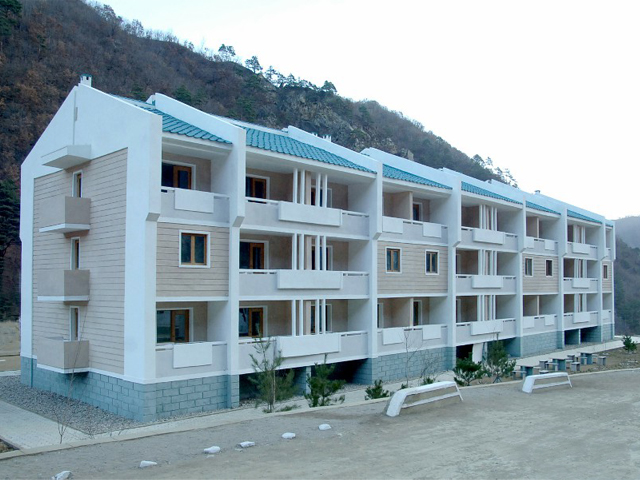 Blessed people's joy are overflowing by benevolence of the Workers' Party of Korea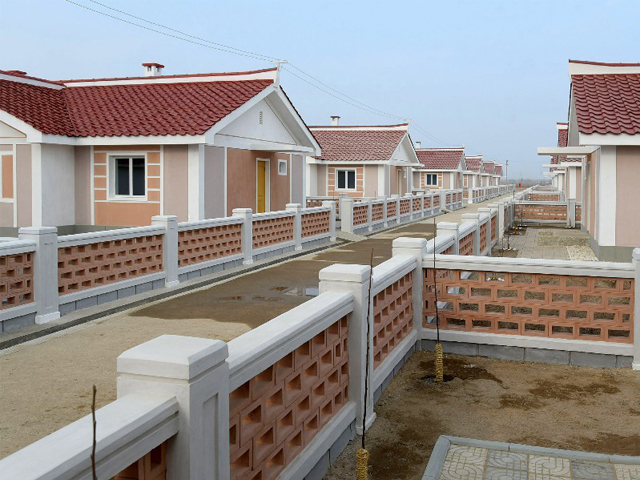 Blessed people's joy are overflowing by benevolence of the Workers' Party of Korea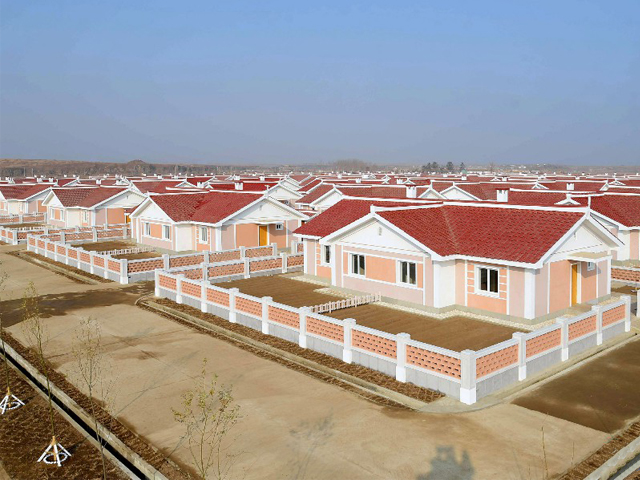 Blessed people's joy are overflowing by benevolence of the Workers' Party of Korea