The 34th National Science and Technology Festival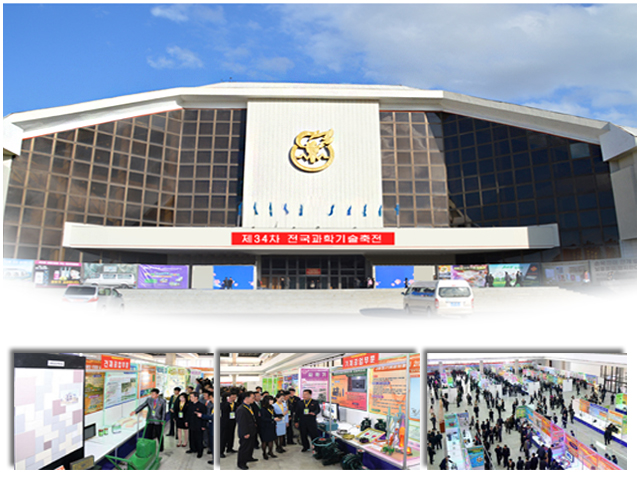 The 34th National Science and Technology Festival took place at the New Technological Innovation Hall of the Three-Revolution Exhibition House from April 23 to May 3, Juche108 (2019).

Attended the festival on theme "The spirit of self-reliance and strength of science and technology" were scientists, technicians and officials from more than 500 units.
The Festival was divided into such panels as power, metal, chemistry, machinery, coal, railway transport, light industry, agriculture and IT.
Exhibited and presented there were scientific and technical achievement made in the efforts for modernizing national economy and perfecting self-supporting economic structure.
The Special Prize in the festival were awarded to 10-odd units incl. the Central Mining Institute of the State Academy of Sciences, the Ore Dressing Plant No.3 of the Komdok Mining Complex, the Chollima Steel Complex and the Ponghua Chemicals Factory, while the First Prize to 70-odd units.
The Festival served as a good opportunity for supporting the struggle in a scientific and technical way to accelerate the socialist construction and to strengthen the independence and the Juche character of the national economy under the uplifted banner of self-reliance, as illustrated in the vital tasks set forth by the respected Comrade Kim Jong Un in the historic policy speech and at the Fourth Plenary Meeting of the Seventh Party Central Committee.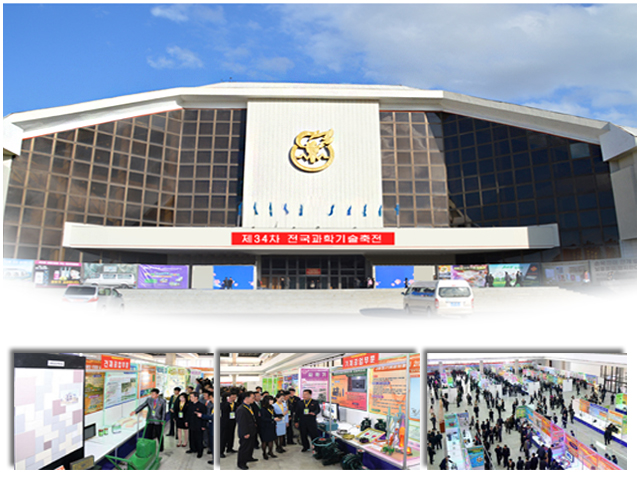 The 34th National Science and Technology Festival