2019 Autumn National Footwear Exhibition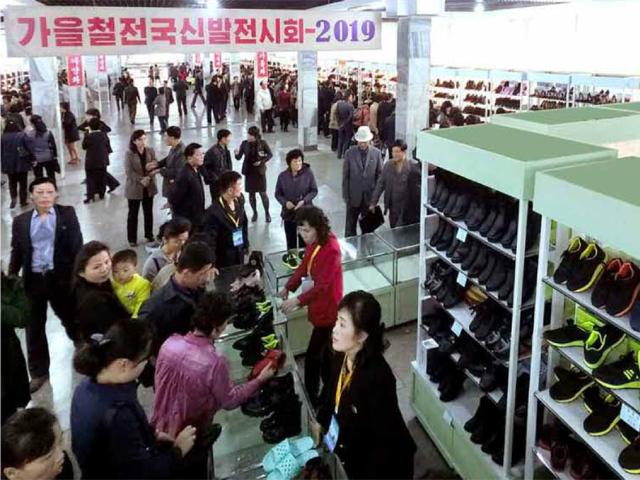 "2019 Autumn National Footwear Exhibition" took place.
The exhibition was held in forms of product exhibition and sci-tech presentation on the theme of "Diverse, various, varicolored and light shoes production & Locally available and recyclable raw and other materials."
Presented were more than 182 500 products of at least 1 300 kinds as well as scores of research findings on footwear industry by over 50 units incl. Ryuwon Footwear Factory, Sochon Haedong Factory, Shoes Institute of the Footwear Management ureau, Pyongyang Han Tok Su University of Light Industry, etc.
A great diversity of shoes and raw materials symbolizing and representing their producers were displayed and sold at the exhibition, which served as a good opportunity for generalizing the achievements and experiences conducive to the evelopment of the national footwear industry and encouraging the enterprises to produce famous products and commodities favored by the people.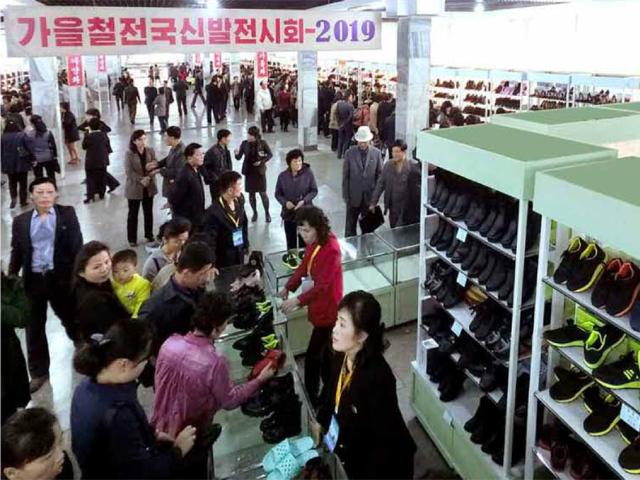 2019 Autumn National Footwear Exhibition