National Shoes Exhibition-2018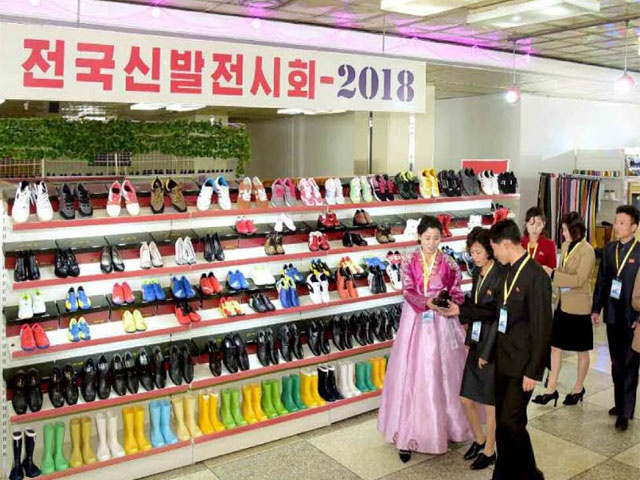 "National Shoes Exhibition-2018" was held at Pyongyang Department Store No. 1 from 17 to 26 October, Juche 107(2018).
On the exhibition held in the mode of products showcase and Sci-Tech presentation, displayed were 30,000 products of about 1,000 kinds manufactured by over 60 shoes manufacturers and scientific & education institutes including Ryuwon Footwear Factory, Wonsan Leather Shoes Factory, Pyongyang Han Tok Su University of Light Industry, Shoes R & D Institute under the Shoes Industry Management Bureau, while presented were scores of valuable innovative technical solutions.
During the Sci-Tech Presentation held as part of the exhibition, introduced were innovative Sci-Tech achievements made in the computerization of design and the realization of making the shoes multifarious, multiform, multi-colored and less heavy, while sharing experiences and the best practices among the participants.
The exhibition served as good opportunity for disseminating the achievements and the best practices & experiences contributing to further development of national shoes manufacturing industry, thus helping the people build up pride for our own products.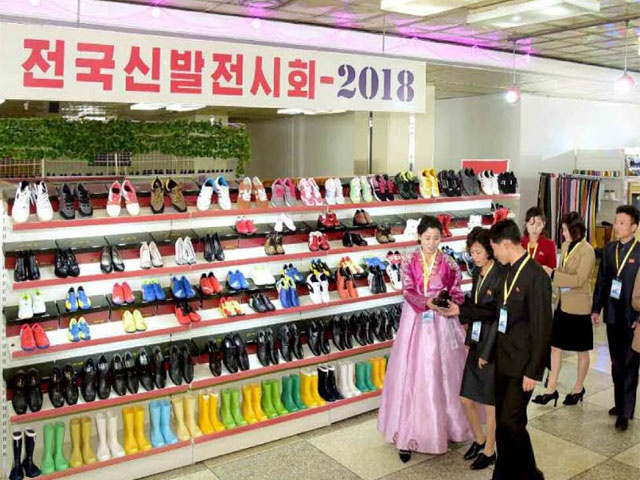 National Shoes Exhibition-2018