New skills and techniques improved the formative artistic quality of embroidery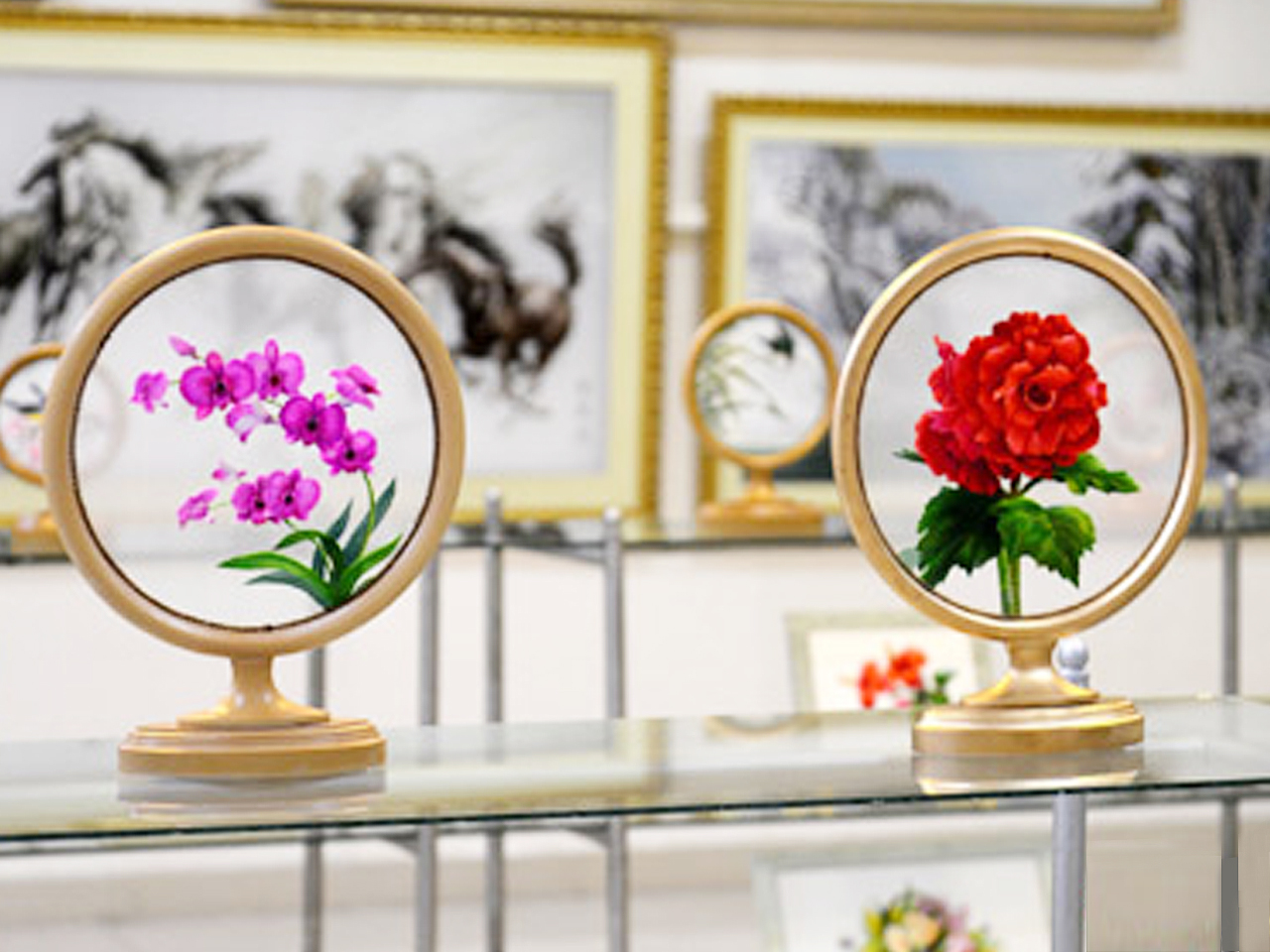 Pyongyang Embroidery Institute has developed and applied new skills and technique to improve formative artistic quality in the creation of embroidery.

The 3D steric embroidery technique makes it possible to view various drawings near and far in three dimensions on a plane surface, thus enriching the formative characteristics of the embroidery and improving the graphical quality and impressionable feeling.
The technique of double-faced embroidery using different colors and shapes gives beautiful and delicate description, fantastic and unique skill and high artistic quality.
Being regarded as an advanced development, the technique of providing aroma to the embroidery to have better impressional effects and another technique that prevents color fading in the embroidery by using nano composite solution is being favored by professionals and amateurs.
The Institute has also newly developed machine embroidery techniques to improve graphic description in the creation of embroidery products.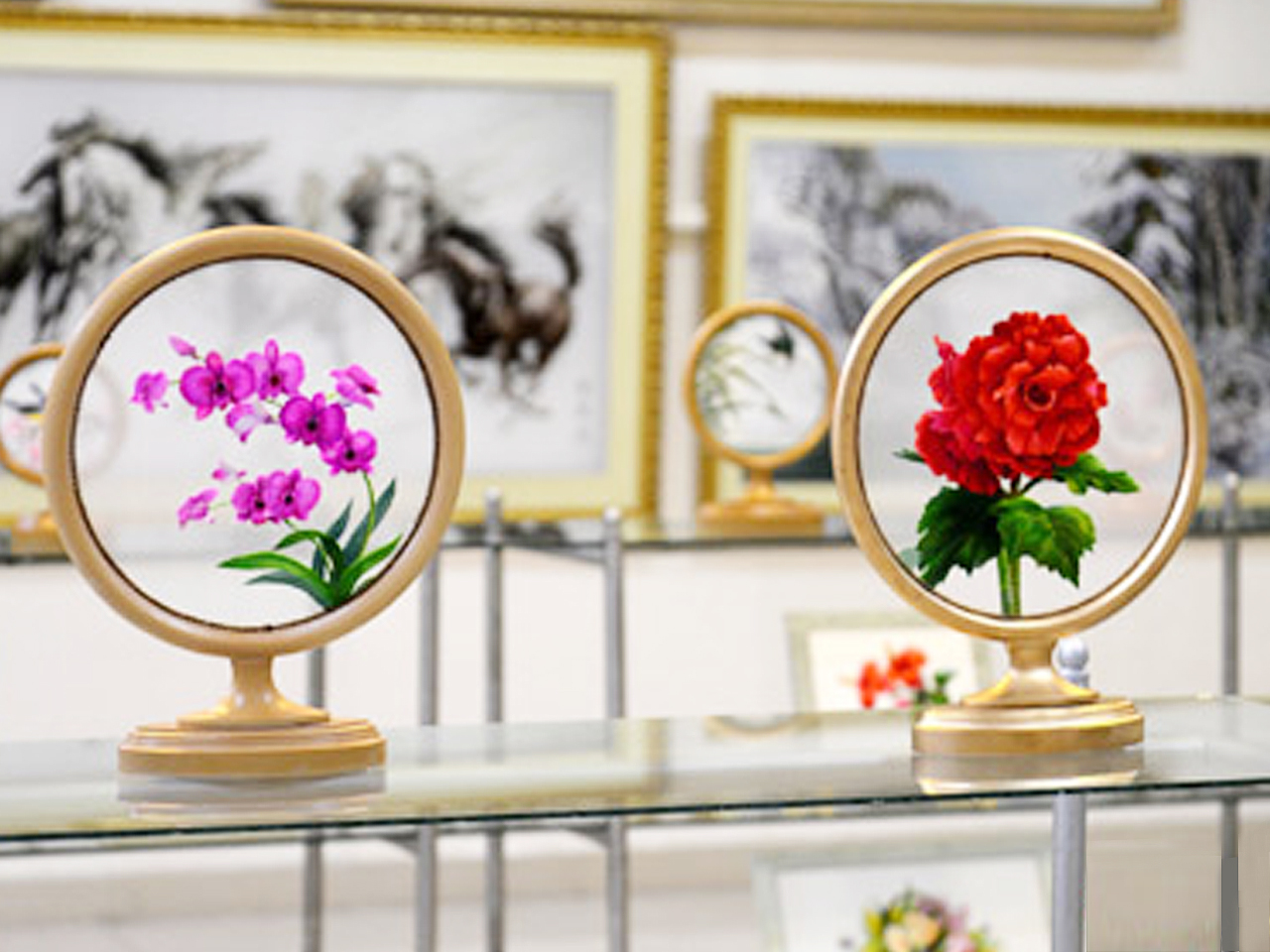 New skills and techniques improved the formative artistic quality of embroidery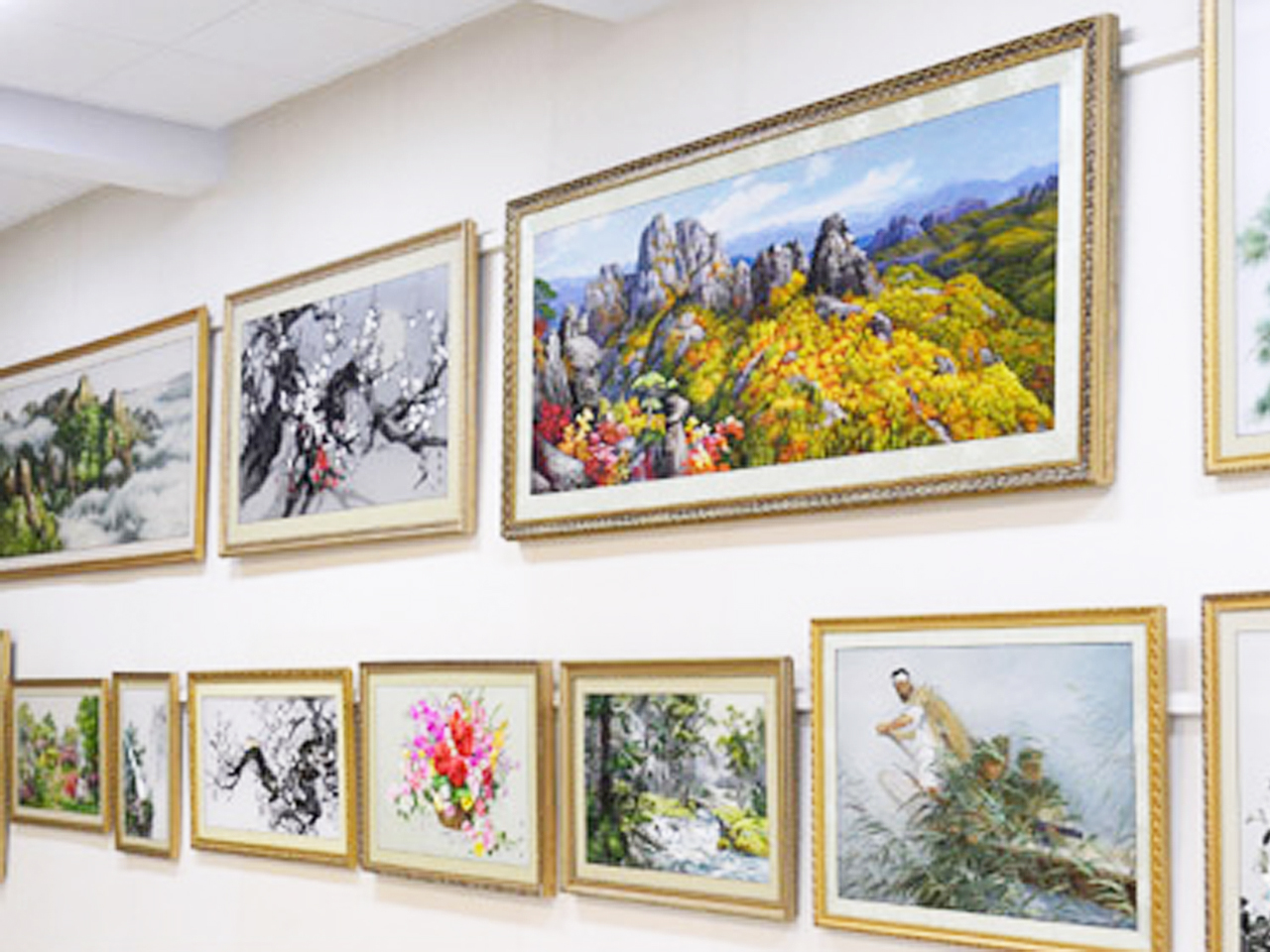 New skills and techniques improved the formative artistic quality of embroidery