Hundreds of Dwelling Houses Newly Built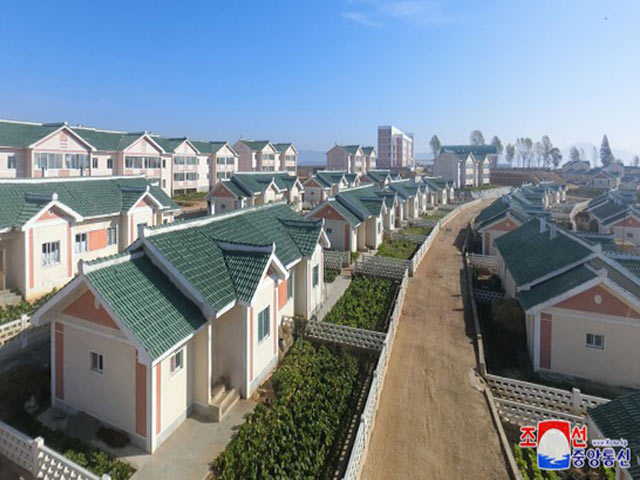 Hundreds of dwelling houses with peculiar features were built in Kumsong-ri of Onchon County, Nampho City of the DPRK.
Each dwelling house consists of living rooms, a kitchen, a washroom and other facilities for the inhabitants' living. Fruit trees took roots around those single- and low-storied and terraced houses to add beauty to the village.
A culture hall, clinic, general welfare service facility, etc. were built.
True to the Workers' Party of Korea's grand plan for rural construction, the builders successfully completed the housing construction while ensuring the quality and speed of all construction projects.
Officials and working people in Onchon County attended a ceremony of moving into new houses on November 6.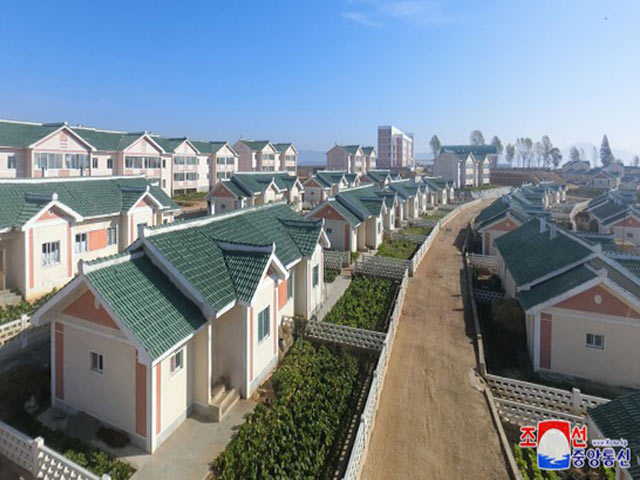 Hundreds of Dwelling Houses Newly Built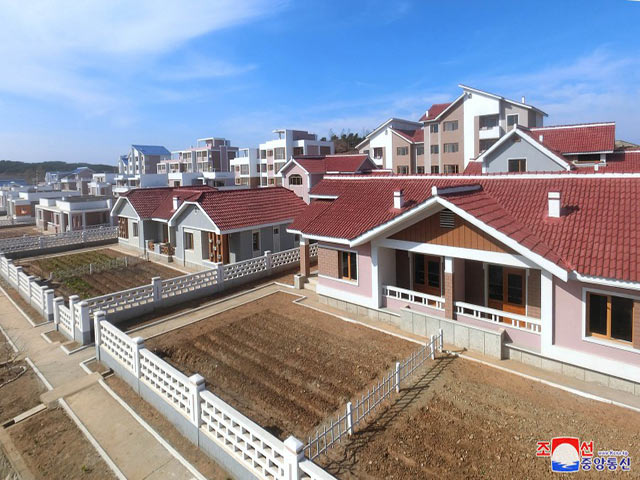 Hundreds of Dwelling Houses Newly Built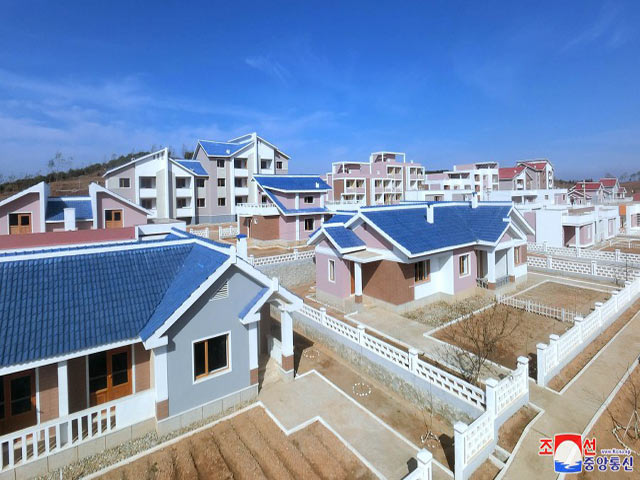 Hundreds of Dwelling Houses Newly Built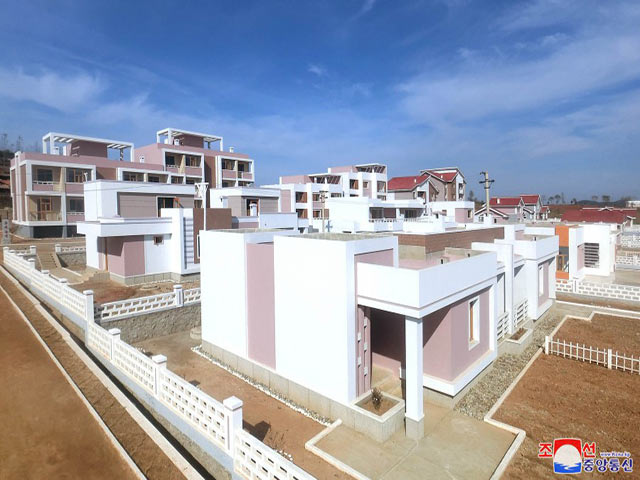 Hundreds of Dwelling Houses Newly Built