A New Type Trolley Bus and a Tramcar -- Another Valuable Creation of Self-Reliance and Self-Development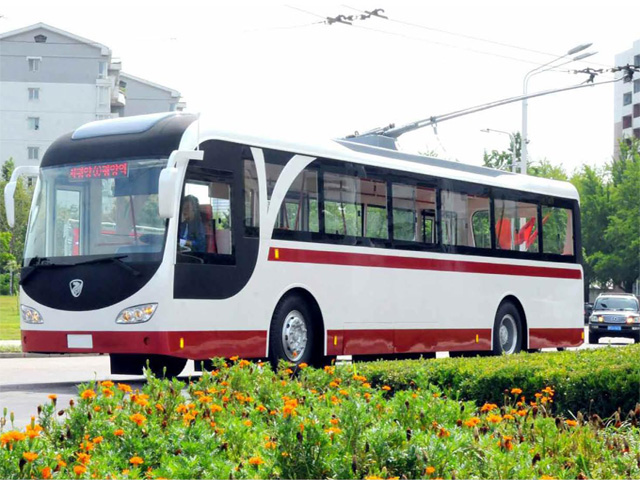 The Pyongyang Trolley Bus Factory has undergone a radical change by turning into a fine example factory of the whole country through establishing cultured ways in work and life on a higher level. In conformity with the requirements of the era of knowledge-based economy, the factory have introduced cutting-edge technology and established an integrated manufacturing system, ensuring the maximum profit in production and business activities, thus produced a new-type trolley bus.
Having realized the remote control of assembling line and introduced energy-saving core-type induction furnace and far-infrared heating apparatus, the factory could save manpower and electricity as compared with the past and increased its pulling force to 1.2 times by newly designing and manufacturing the motor of good control characteristic.
It has made such a brilliant achievement of manufacturing a tramcar with its own efforts and technology, which is known to be produced only in a few developed countries.
The factory used asynchronous motor as the driving motor of a tramcar and also succeeded in manufacturing the motor control converter and programming the control software, which are regarded as key technology in manufacturing a tramcar.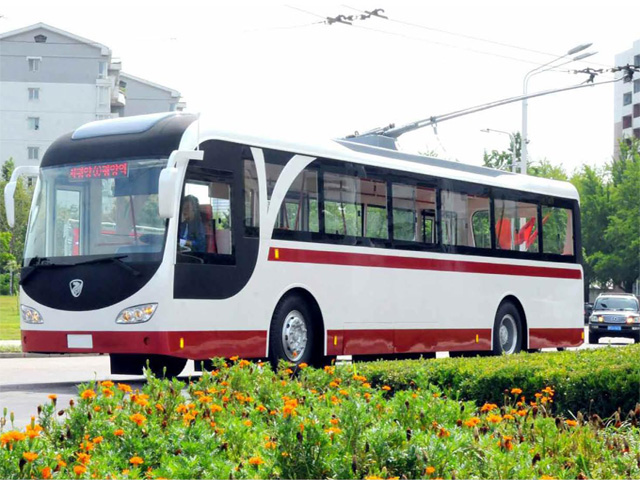 A New Type Trolley Bus and a Tramcar -- Another Valuable Creation of Self-Reliance and Self-Development